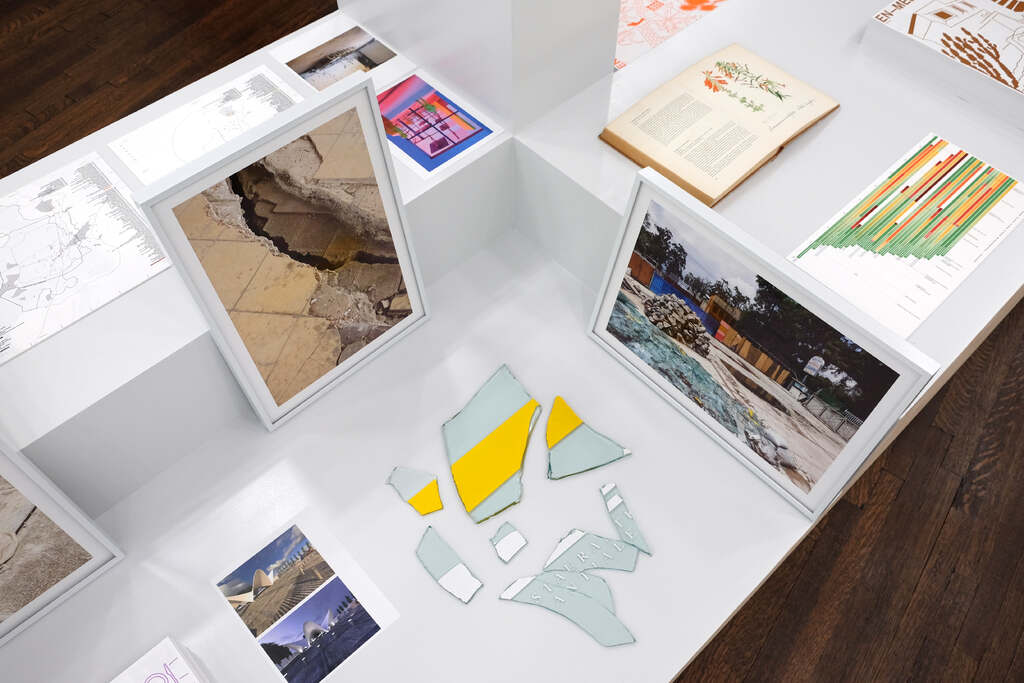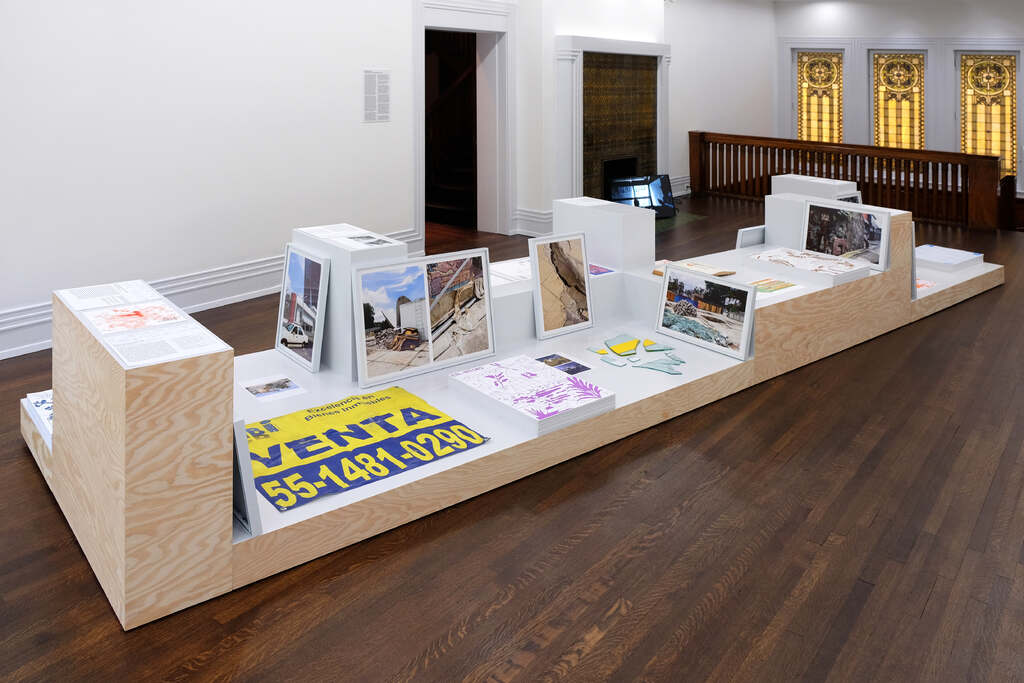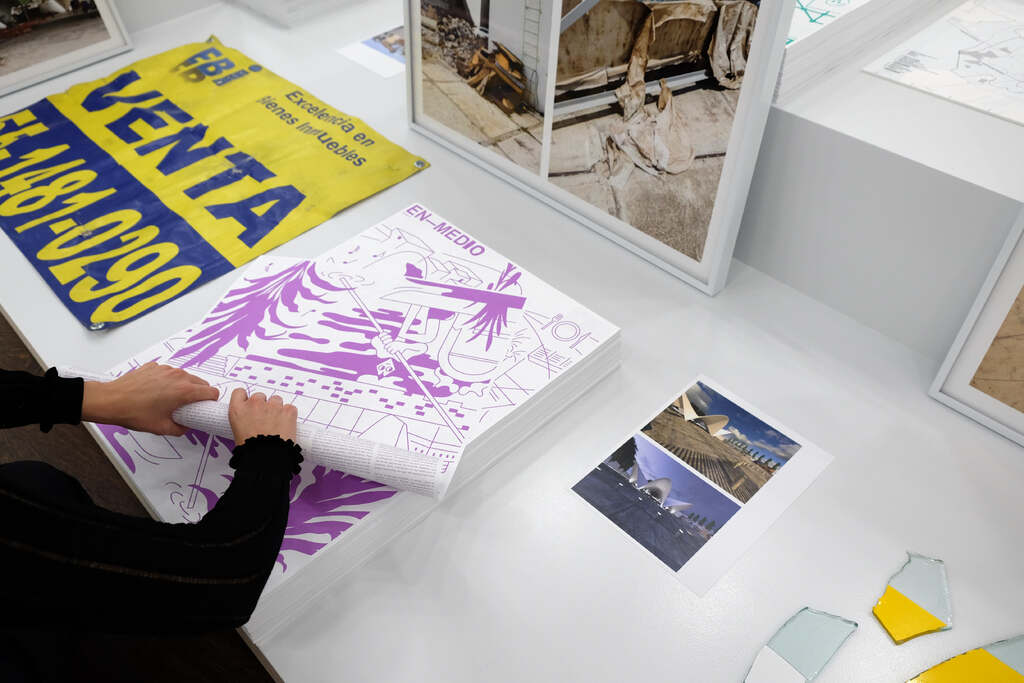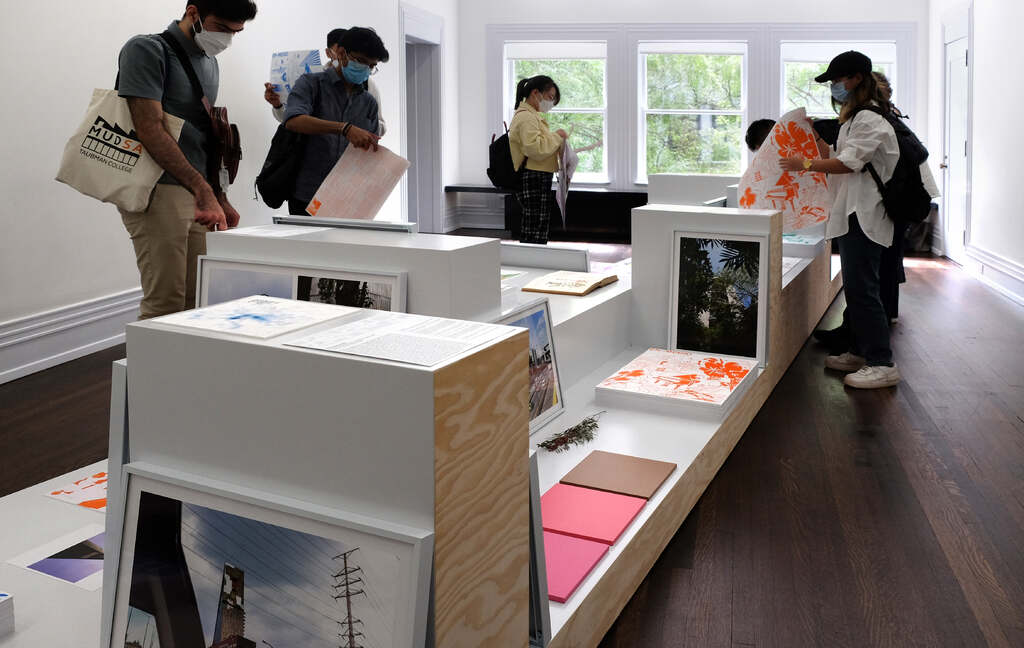 Miracles, Now seeks opportunities of recovery and reinvention within the remains of urban and architectural projects constructed during the so-called Milagro Mexicano or "Mexican Miracle." This exceptional period of sustained economic growth between the 1940s and 1970s spurred the formation of Mexico's modern identity, one specifically produced and marketed for a global audience. Visionary as it was, the social and political limits of this centralized effort have been laid bare by the government mismanagement, privatization, and environmental disregard that have come to define urban development trends in the nation's capital over the past four decades. As hundreds of abandoned, damaged, and at-risk projects from this era currently stand in question throughout Mexico City, an opportunity for the reassessment of national history and contemporary identity has emerged. Conceived as a four-month experiment in speculative preservation, Miracles, Now fosters an explicitly bottom up approach towards collective vision and the city. The legacy of Mexico's 20th-century development serves as a starting point from which future scenarios for the built environment are generated.
Miracles, Now busca oportunidades de recuperación y reinvención de entre los vestigios de los proyectos urbanos y arquitectónicos construidos durante el llamado Milagro Mexicano. Este periodo excepcional de crecimiento económico sostenido ocurrido entre 1940 y 1970 aproximadamente propició la formación de la identidad moderna de México, una producida y comercializada específicamente para una audiencia global. Aunque fuera visionario, los límites sociales y políticos de este esfuerzo centralizado han sido desmantelados por la mala administración gubernamental, la privatización, y la desatención ambiental que han caracterizado a las tendencias del desarrollo urbano en la capital de la nación durante las últimas cuatro décadas. Mientras que el futuro de cientos de proyectos de esta era abandonos, dañados, y en riesgo en la Ciudad de México es incierto, ha surgido una oportunidad para la revaloración de la historia nacional y la identidad contemporánea del país. Concebido como un experimento en preservación especulativa con duración de cuatro meses, Miracles, Now fomenta un acercamiento explícitamente bottom-up de la visión colectiva y la ciudad. El legado del desarrollo del siglo XX en México sirve como punto de partida desde el cual generar futuros escenarios para el entorno construido.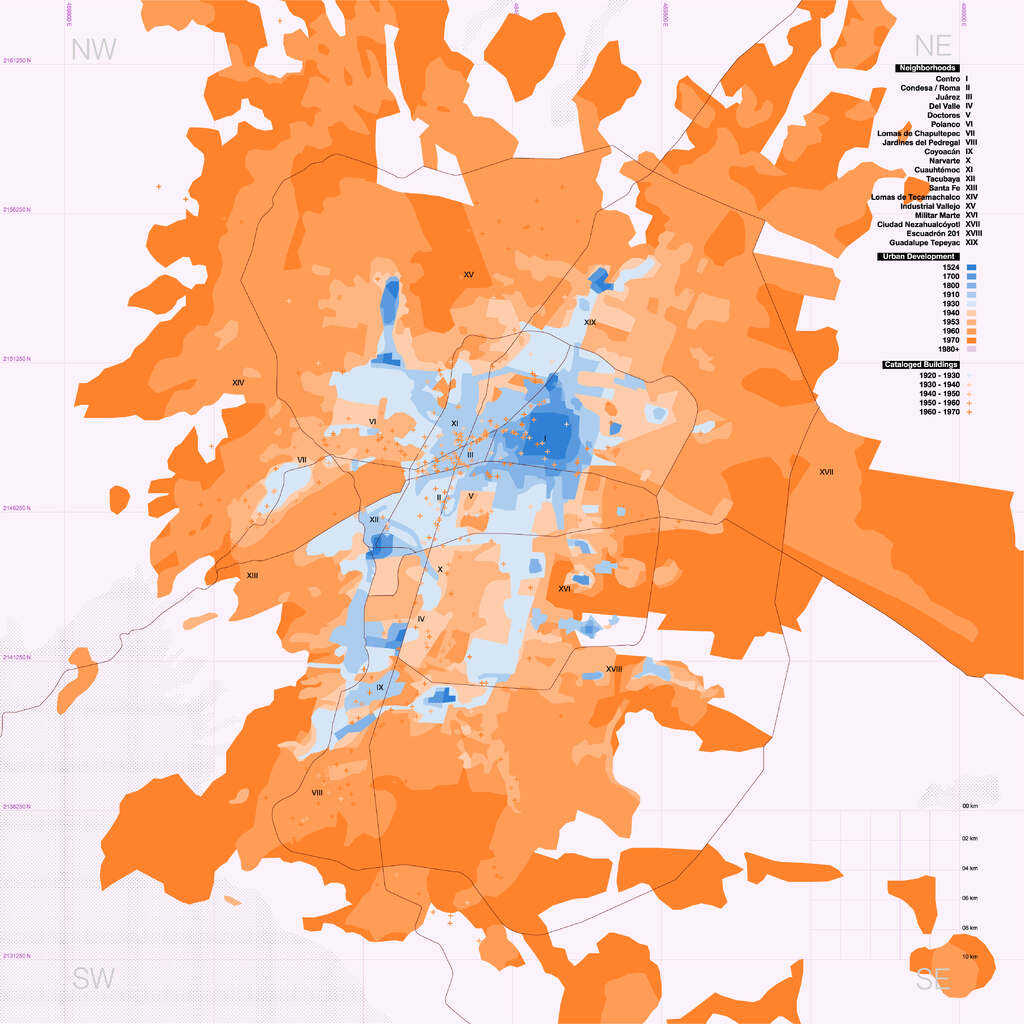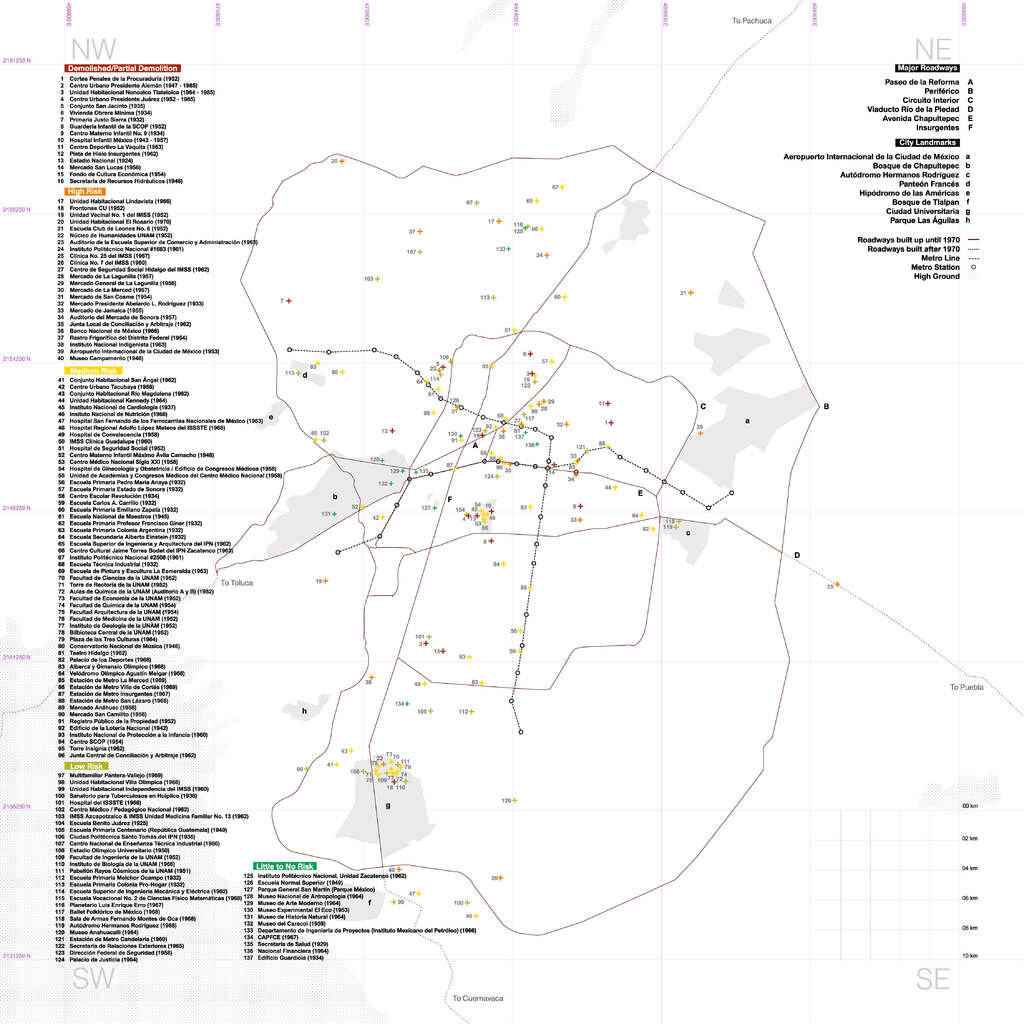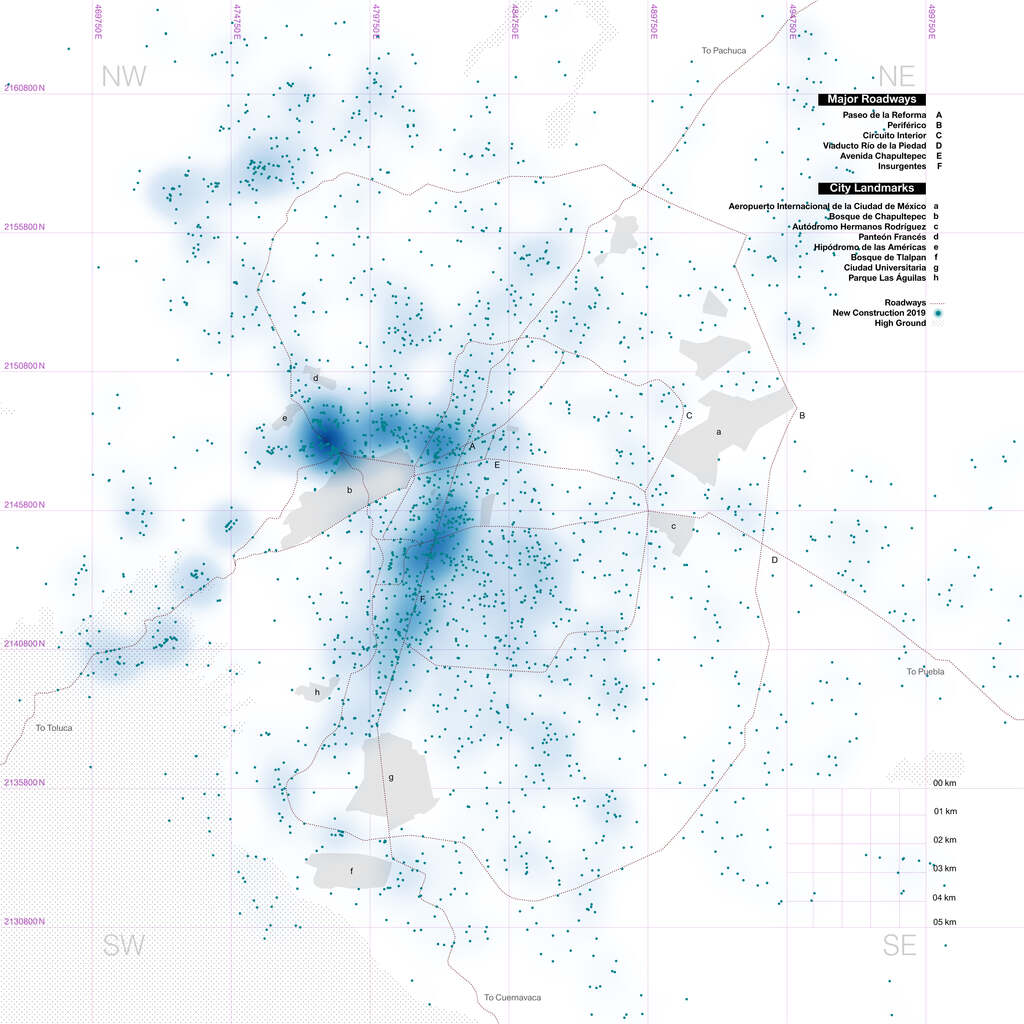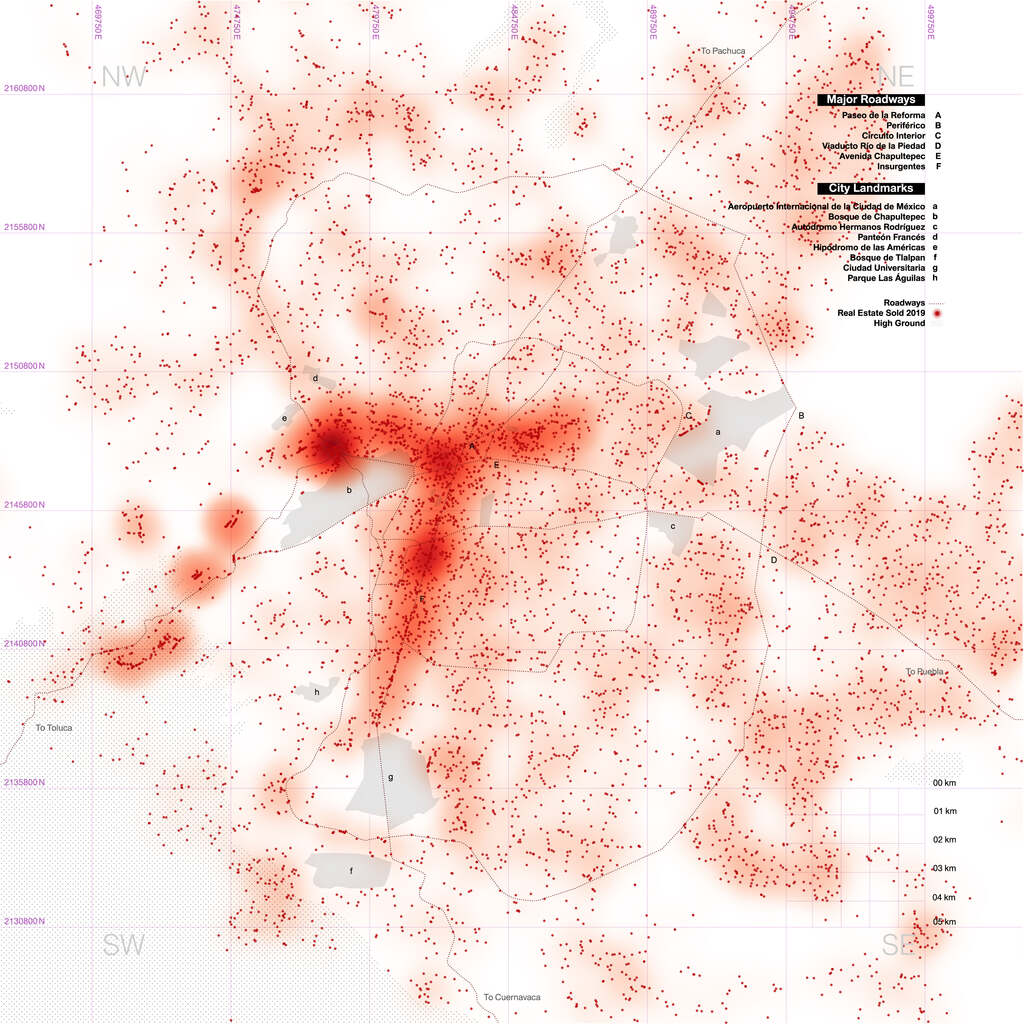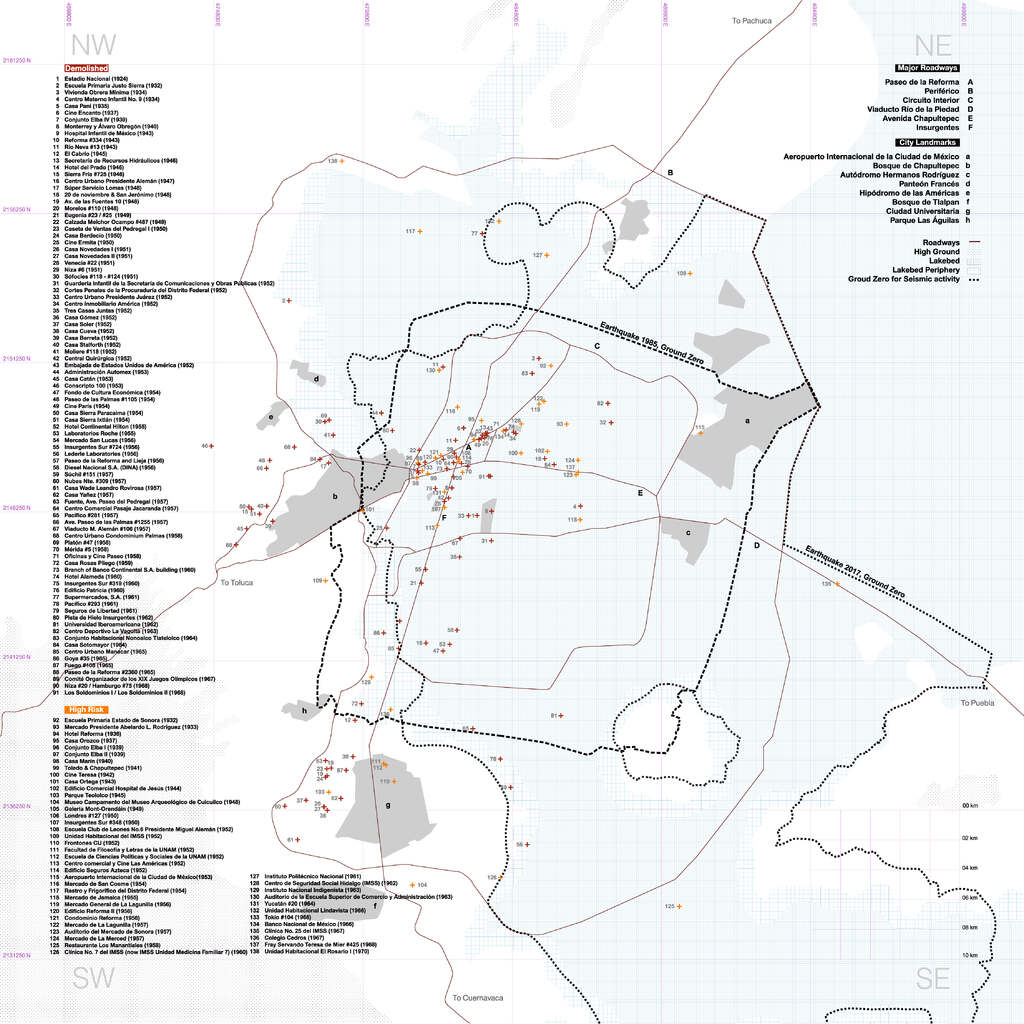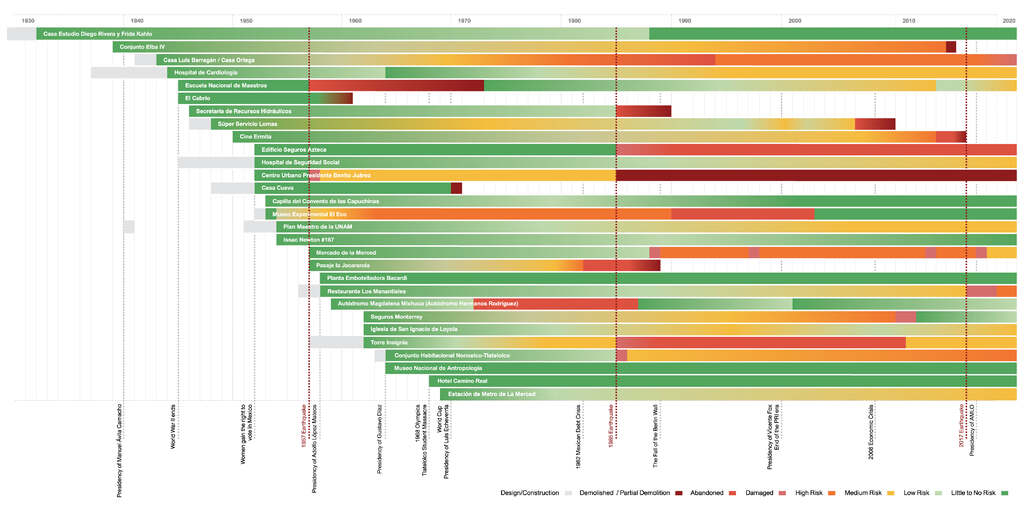 For CAB 2021, Chicago and Mexico City each serve as project sites. An installation at the Graham Foundation in Chicago's Gold Coast neighborhood provides an overview of the Milagro Mexicano and its material products, with specific case studies providing the main content on display. Each case study provides a unique angle on the contemporary state of modernist-era preservation in Mexico City and is presented through a variety of media—including text, found objects, images, drawings, sound, and video. In addition to the installation in Chicago, three public events will be held at and for select case study locations in Mexico City. The events act as fundraisers, generating much-needed resources for the upkeep and repair of buildings, and are designed to activate the sites with new, temporal interventions and speculative programs. This component aims to harness the public exposure that will accompany CAB 2021 to enact tangible and sustained change in local communities.
Para CAB 2021, Chicago y la Ciudad de México sirven como sitios de proyecto. Una instalación en la Graham Foundation en el vecindario de la Gold Coast de Chicago proporciona un panorama del Milagro Mexicano y de sus productos materiales, presentando casos de estudio específicos los cuales estructuran el contenido principal exhibido. Cada caso de estudio proporciona un ángulo único sobre el estado actual de la preservación de las estructuras modernas en la Ciudad de México y es presentado a través de una variedad de medios —incluyendo texto, objetos encontrados, imágenes, dibujos y video. Además de la instalación en Chicago, se llevarán a cabo tres eventos públicos en favor de casos de estudio seleccionados en la Ciudad de México. Los eventos funcionan como colectas de fondos, generando recursos muy necesarios para el mantenimiento y la reparación de los edificios, y son diseñados para activar los distintos sitios con nuevas intervenciones temporales, así como también con programas especulativos. Este componente busca aprovechar la exposición pública que vendrá con la CAB 2021 para establecer un cambio tangible y sostenido en sus distintas comunidades locales.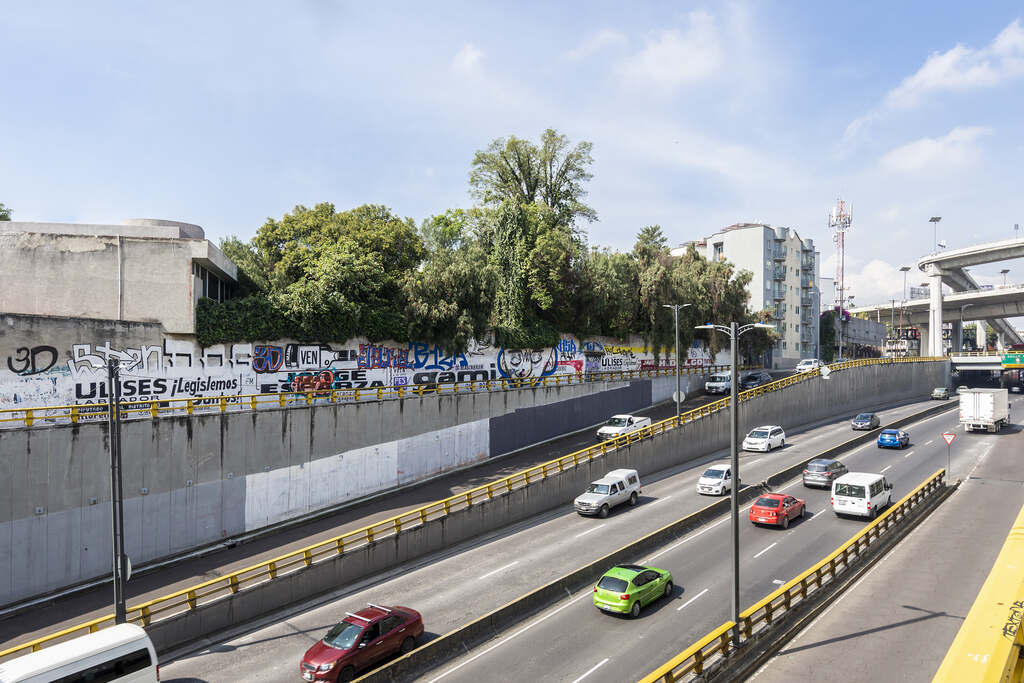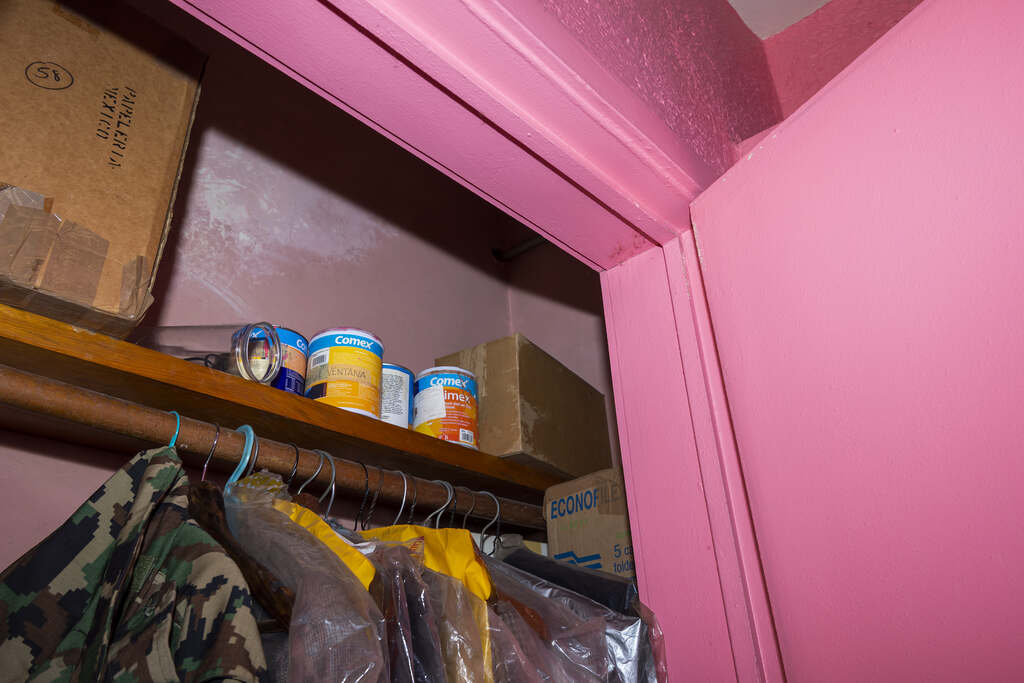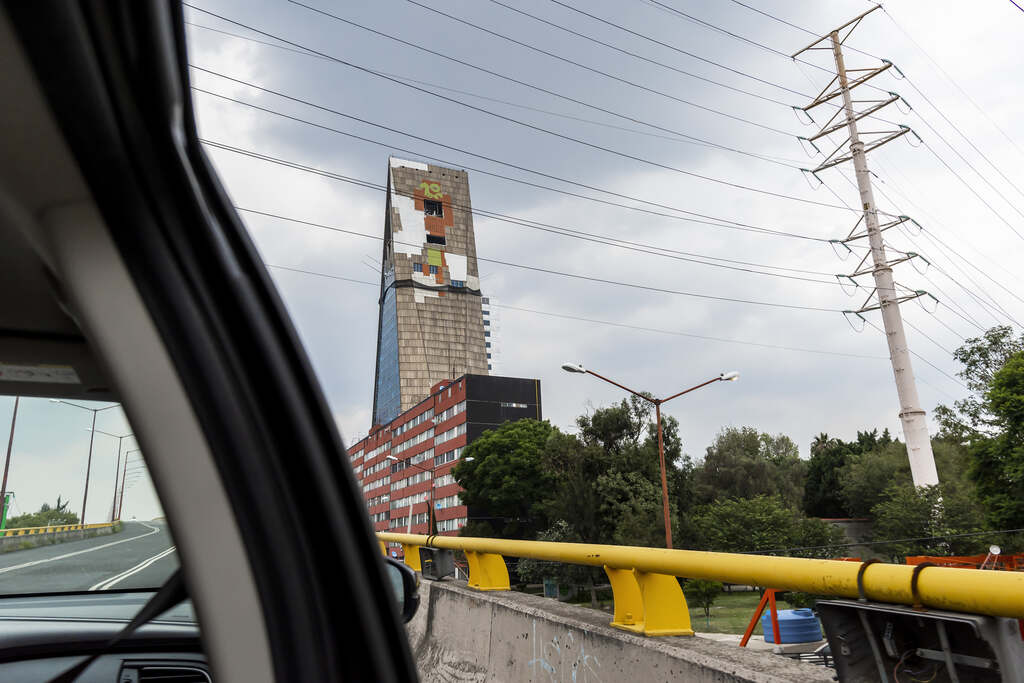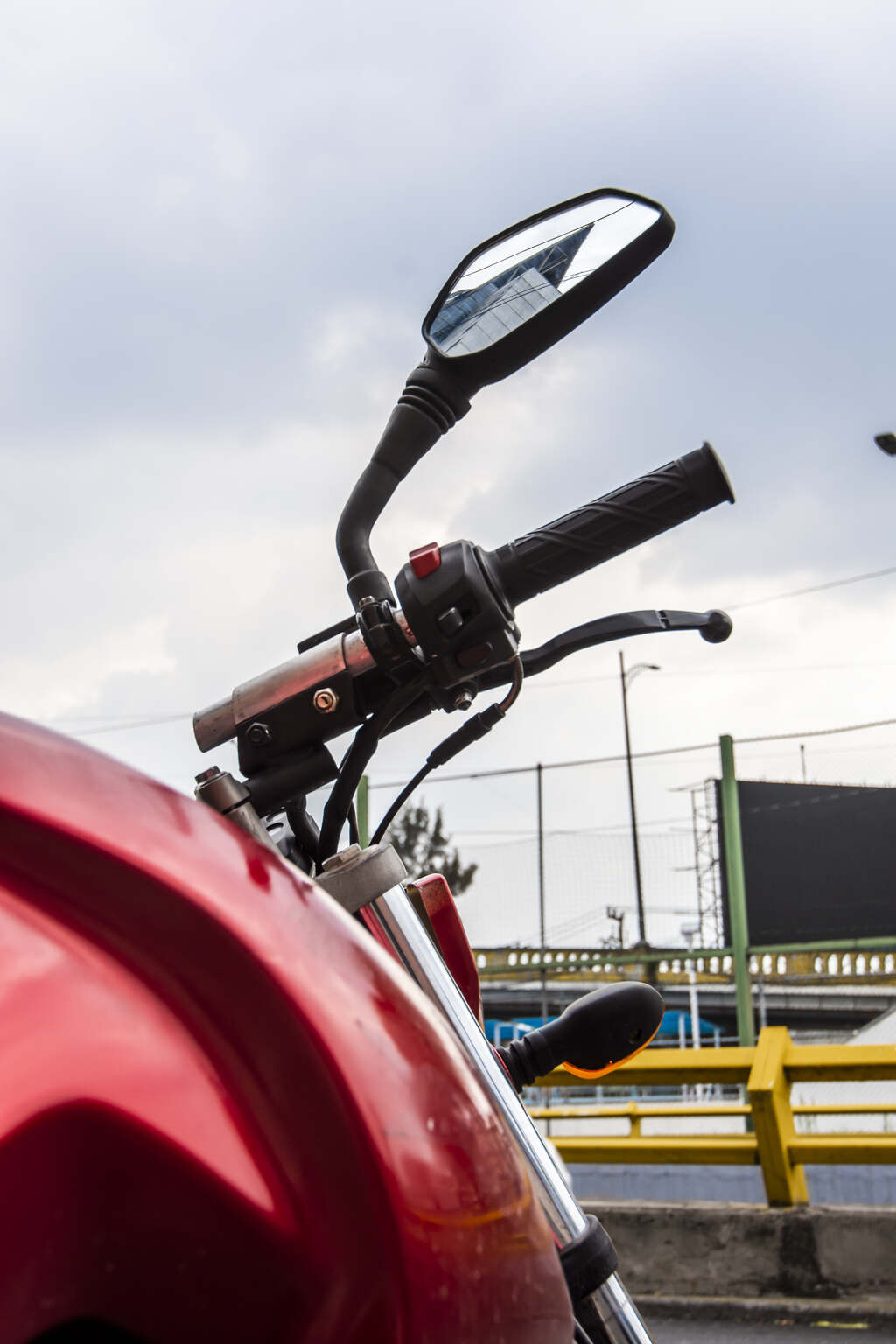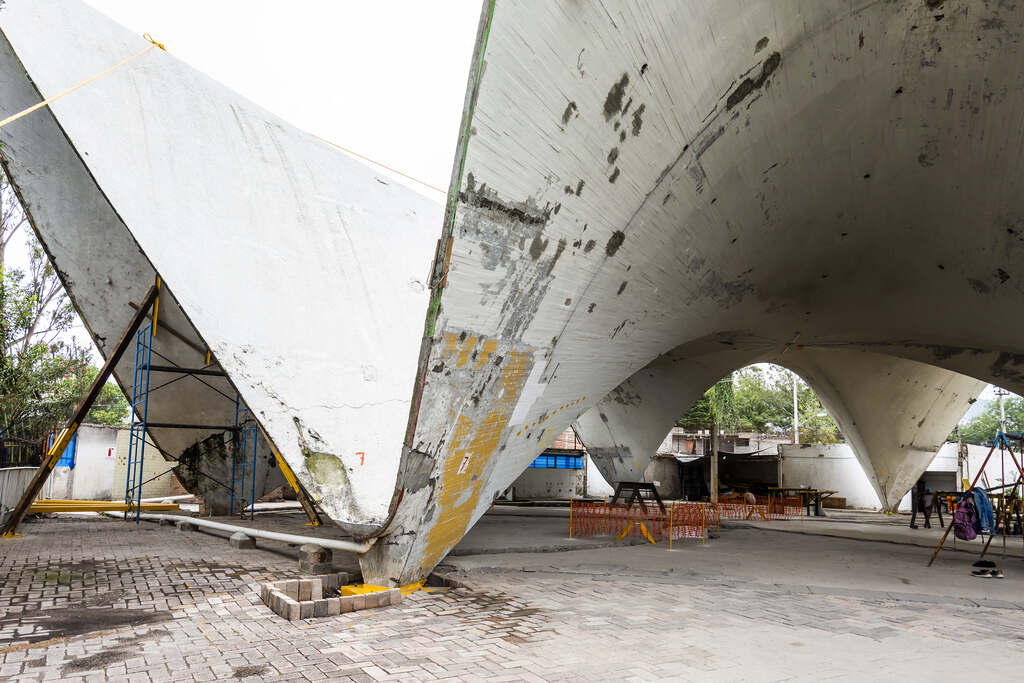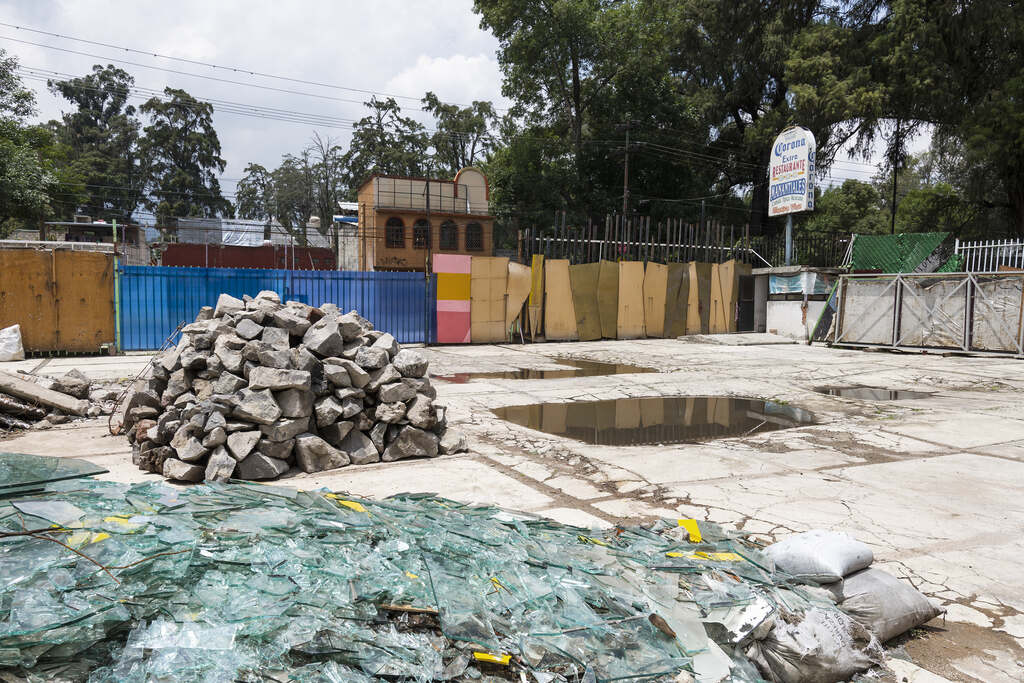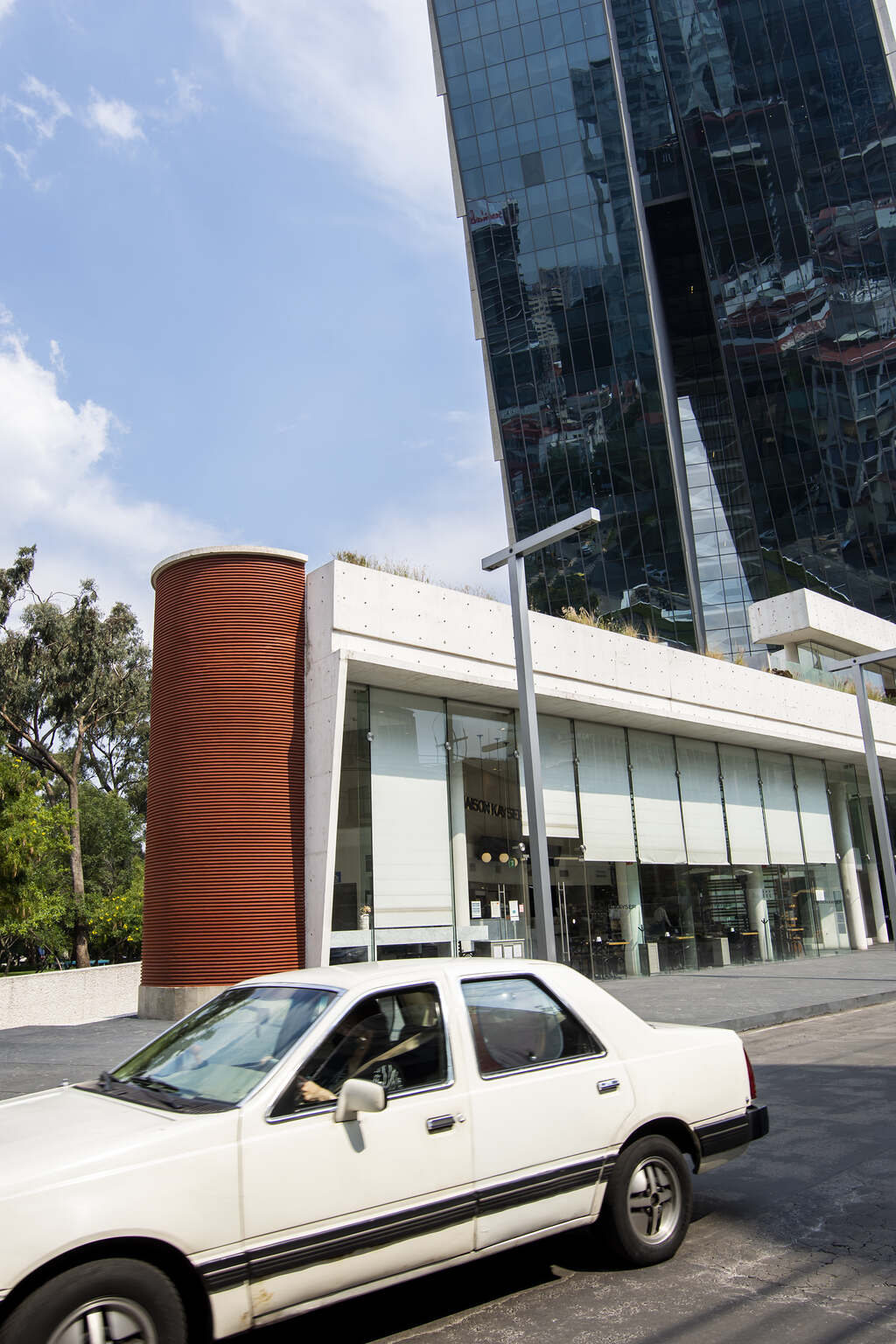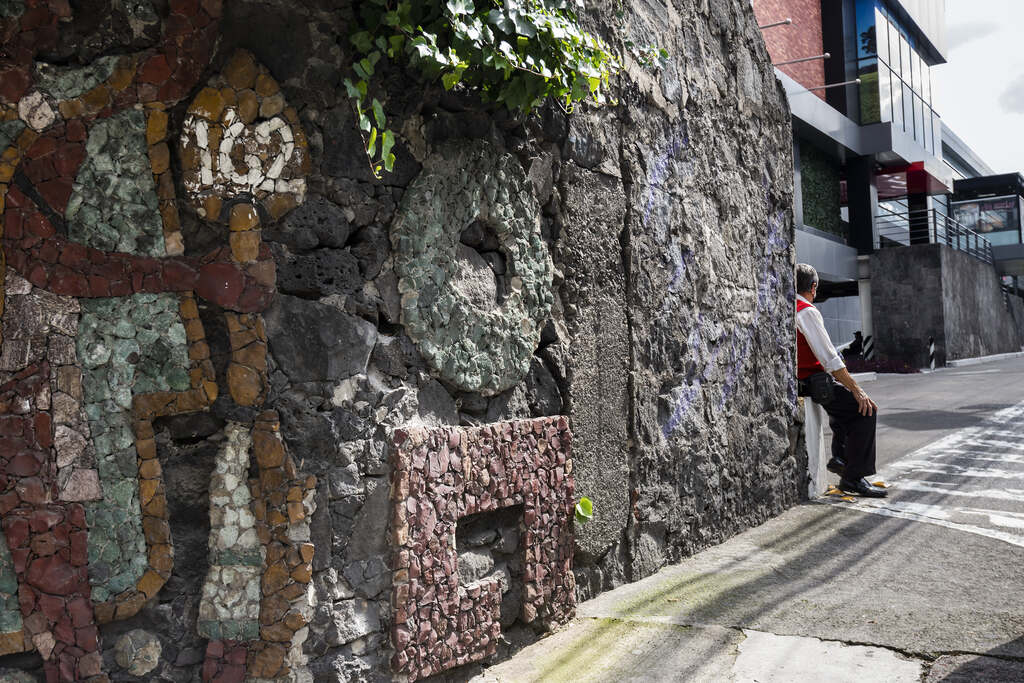 Miracles, Now is the product of ongoing research by Departamento del Distrito with support from the Fondo Nacional para la Cultura y las Artes (FONCA) and Fundación Jumex Arte Contemporáneo. This research has previously been presented alongside the free publication series En-Medio, which approaches the topic of preservation in Mexico City through conversations with artists, activists, building owners and operators, historians and curators. The investigation is motivated by a base set of questions regarding cultural patrimony of the built environment and the future of our cities: When buildings fall—literally (by planned demolition, structural failure) or ideologically (through abandonment, neglect, social aspirations that go unfulfilled)—what is at stake for our current society? What heritage is lost, and for whom? When buildings fall, how might the city and collective identity be reclaimed, transformed, and reimagined? Who is to lead the charge?
Miracles, Now es el producto de una investigación en curso llevada a cabo por Departamento del Distrito con el apoyo del Fondo Nacional para la Cultura y las Artes (FONCA) y la Fundación Jumex Arte Contemporáneo. Esta investigación ha sido presentada previamente a través de la serie de publicaciones gratuitas En-Medio, las cuales se aproximan al tema de la preservación en la Ciudad de México por medio de conversaciones con artistas, activistas, propietarios y operadores, historiadores y curadores. La investigación es motivada por una serie de cuestionamientos base sobre el tema del patrimonio cultural del entorno construido y el futuro de nuestras ciudades: Cuando los edificios caen—literalmente (por demolición planeada, falla estructural) o ideológicamente (por abandono, negligencia, descuido, aspiraciones sociales incumplidas)—¿qué está en juego para nuestra sociedad contemporánea? ¿Qué patrimonio se pierde y para quién? Cuando los edificios caen, ¿cómo pueden reivindicarse, transformarse o reimaginarse la ciudad y la identidad colectiva? ¿Quién debe encabezar esta marcha?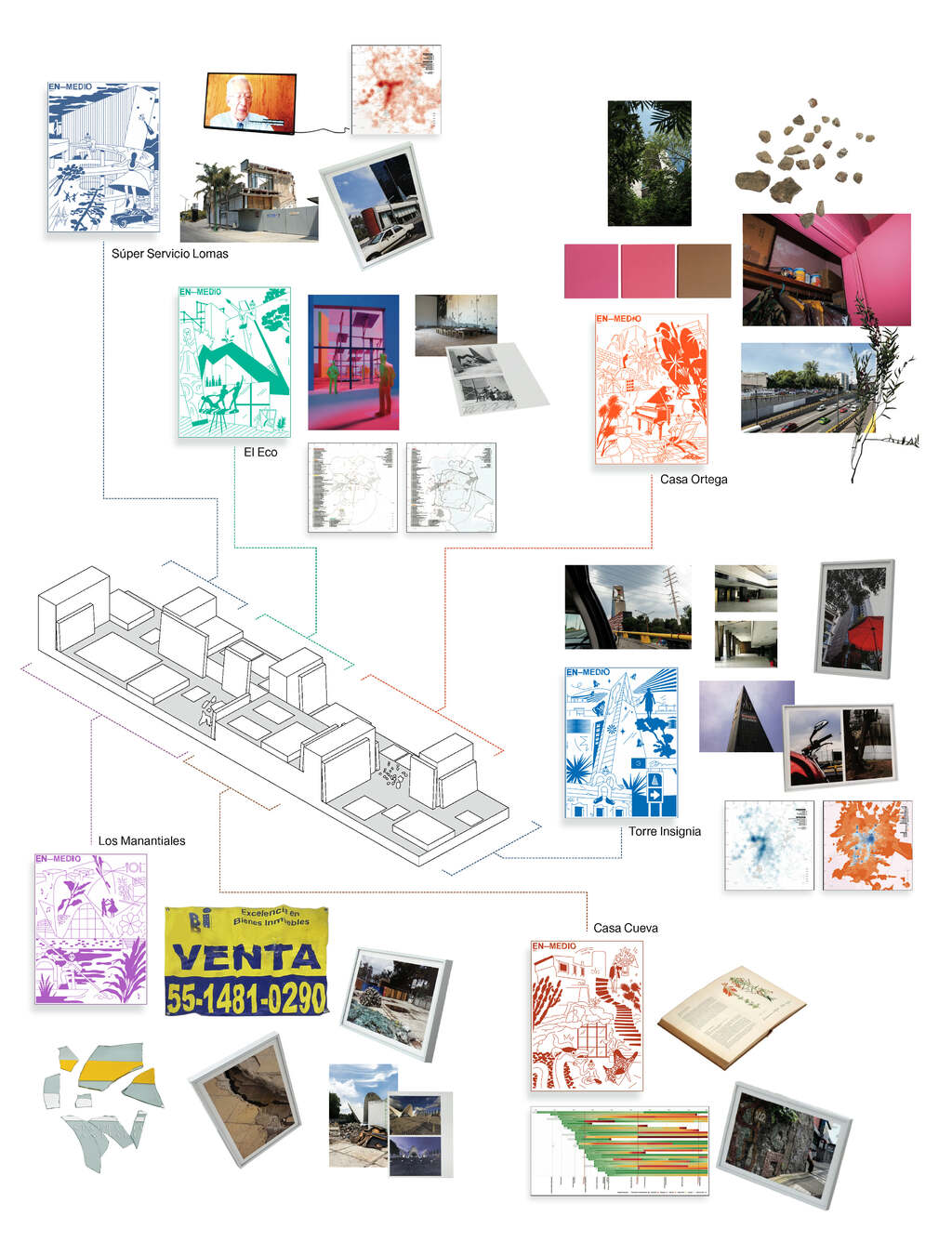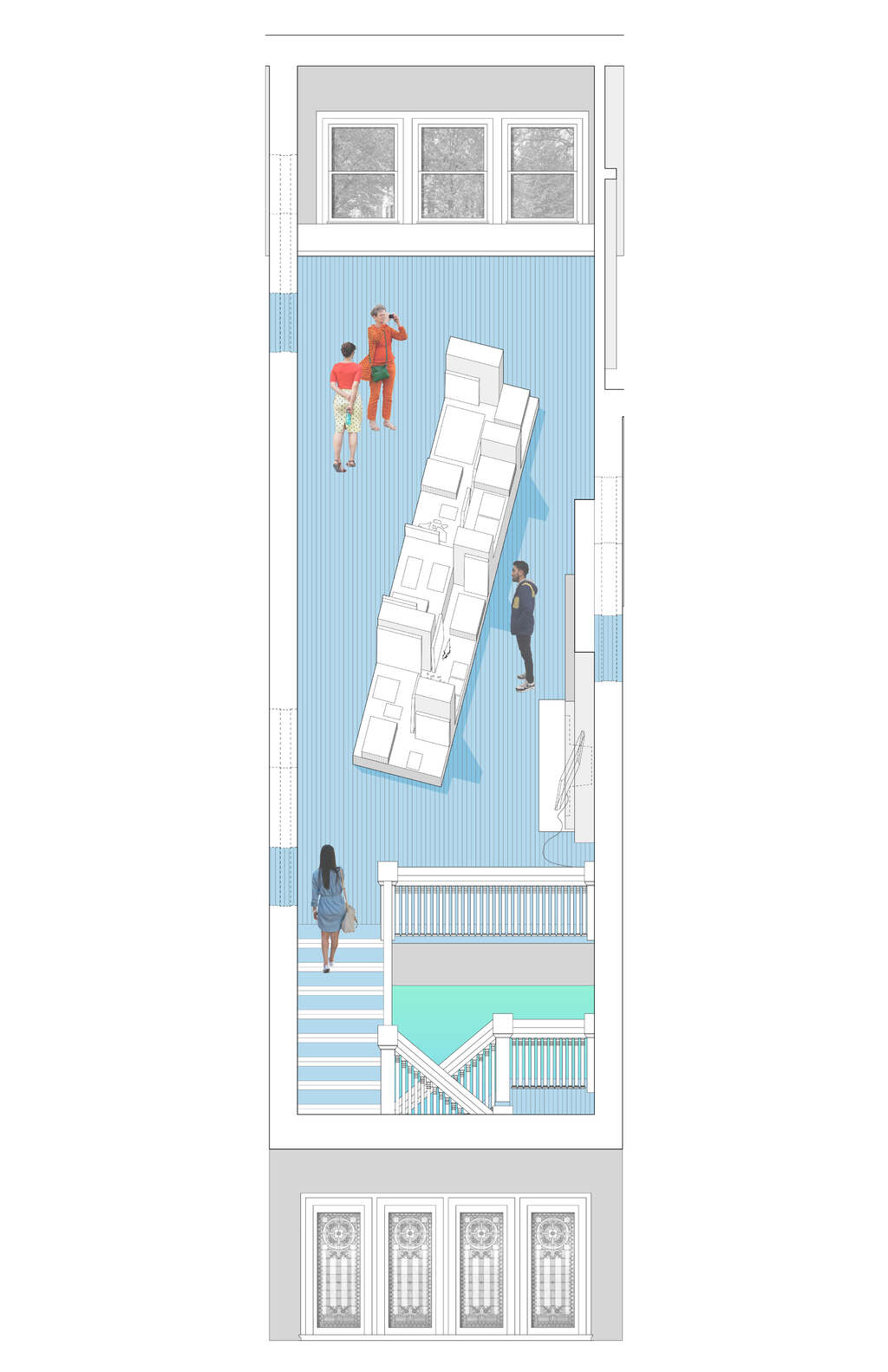 Location
Chicago Architecture Biennial
Graham Fundation for Advanced Studies in the Fine Arts
Chicago, USA, 2021
Arc en Rêve, Centre d'Architecture
Bordeaux, France, 2022
Year
2021-present
Status
Ongoing
Category
Research and Exhibition
Design and Content
Departamento del Distrito
Team
Francisco Quiñones
Nathan Friedman
Constanza Lara
Contributors
Bettina Cetto
David Miranda
José Manuel Bárcena Ortega
José Manuel González Sáinz
María Teresa Bárcena Ortega
Ramón Vargas Salguero
Yolanda Fernández de Córdova
Ubicación
Chicago Architecture Biennial
Graham Fundation for Advanced Studies in the Fine Arts
Chicago, USA, 2021
Arc en Rêve, Centre d'Architecture
Bordeaux, France, 2022
Año
2021-presente
Status
En curso
Categoría
Investigación y Exhibición
Diseño y Contenido
Departamento del Distrito
Equipo
Francisco Quiñones
Nathan Friedman
Constanza Lara
Contribuidores
Bettina Cetto
David Miranda
José Manuel Bárcena Ortega
José Manuel González Sáinz
María Teresa Bárcena Ortega
Ramón Vargas Salguero
Yolanda Fernández de Córdova
Plinth Construction
Thome Works Studio
Photographs
Adriana Hamui
Illustrations
Arina Shabanova
Graphics
Departamento del Distrito with Andrea Carrillo
Printing and Framing
Loupe, LLC
Video Editing
Michael Waldrep
Construcción de Pedestal
Thome Works Studio
Fotografías
Adriana Hamui
Ilustraciones
Arina Shabanova
Gráficos
Departamento del Distrito con Andrea Carrillo
Impresión y Enmarcado
Loupe, LLC
Edición de Video
Michael Waldrep