Estación de Bomberos Felipe Ángeles
Estación de Bomberos Felipe Ángeles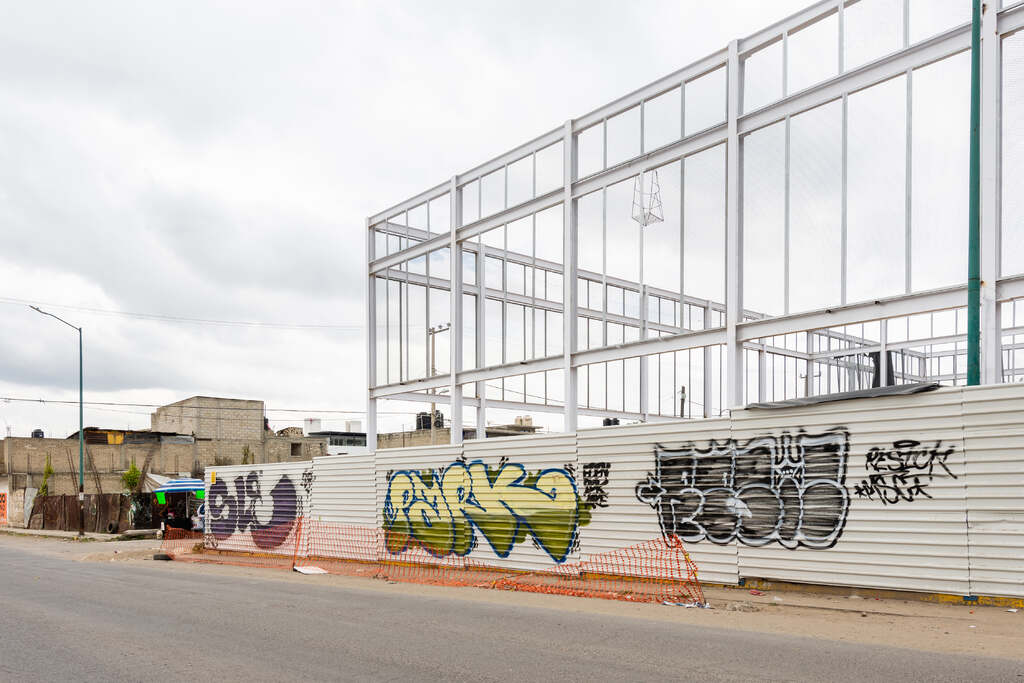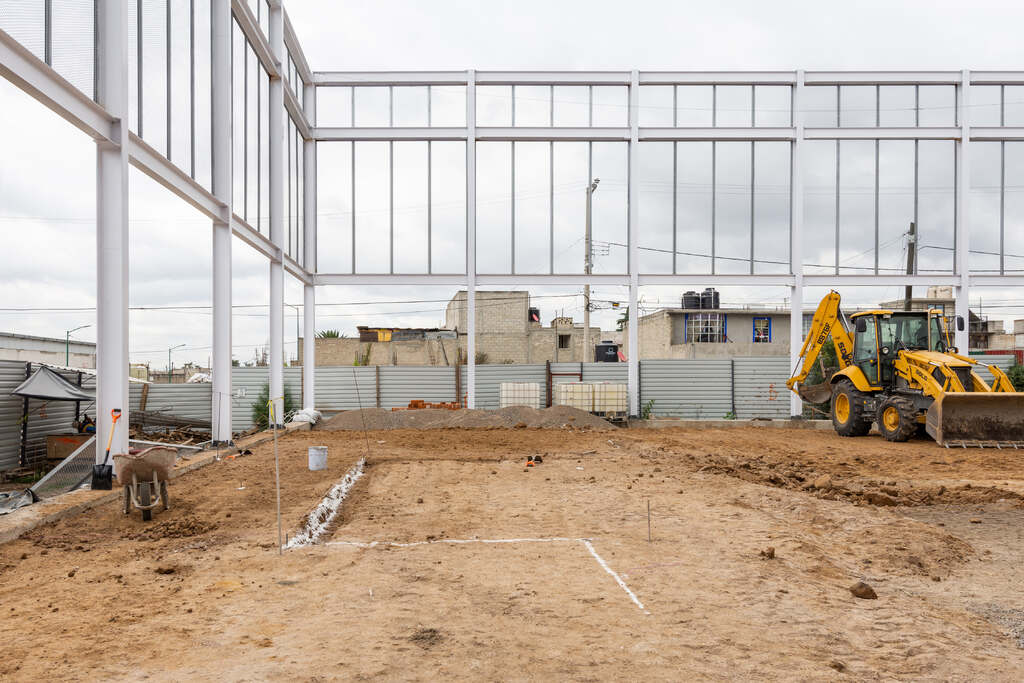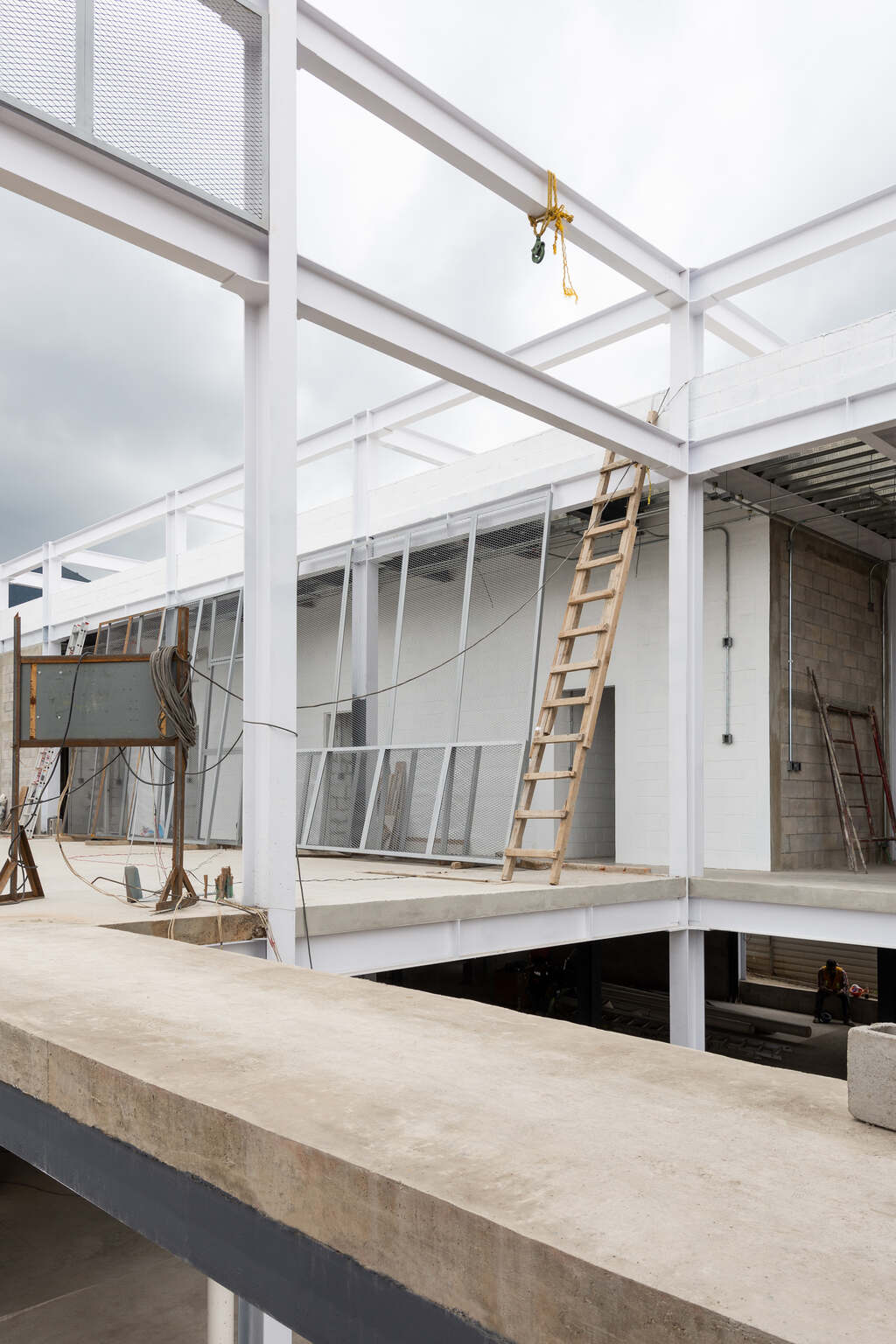 The Mexican federal government, through the Secretary of Agrarian, Territorial and Urban Development (SEDATU), began an ambitious plan in 2019 called the Urban Improvement Program (PMU). With the aim of developing public works in the municipalities and neighborhoods with the greatest needs in the country, to date the federal government, through the PMU and current AMLO administration, has carried out approximately 750 works in 24 states. This quantity of state-driven public architecture and development has not been seen in Mexico since the mid-twentieth century.
El Gobierno Federal de México a través de la Secretaría de Desarrollo Agrario, Territorial y Urbano (SEDATU) comenzó en el 2019 un ambicioso plan llamada Programa de Mejoramiento Urbano (PMU). Con el objetivo de desarrollar obra pública en los municipios y colonias con las mayores carencias del país, a la fecha el gobierno federal a través del PMU y de la administración de AMLO, ha llevado a cabo aproximadamente 750 obras en 24 estados. Esta cantidad de proyectos de arquitectura y desarrollo por parte del estado no se habían visto en México desde mediados del siglo veinte.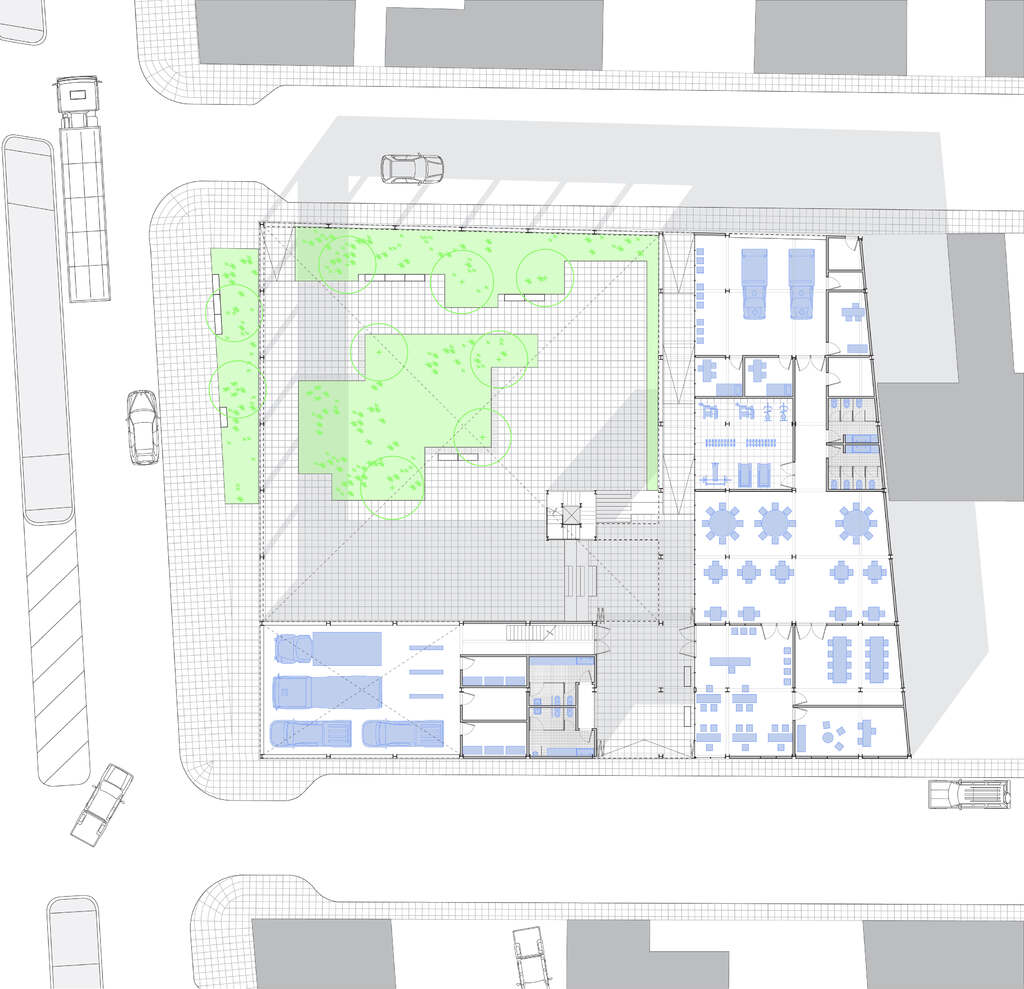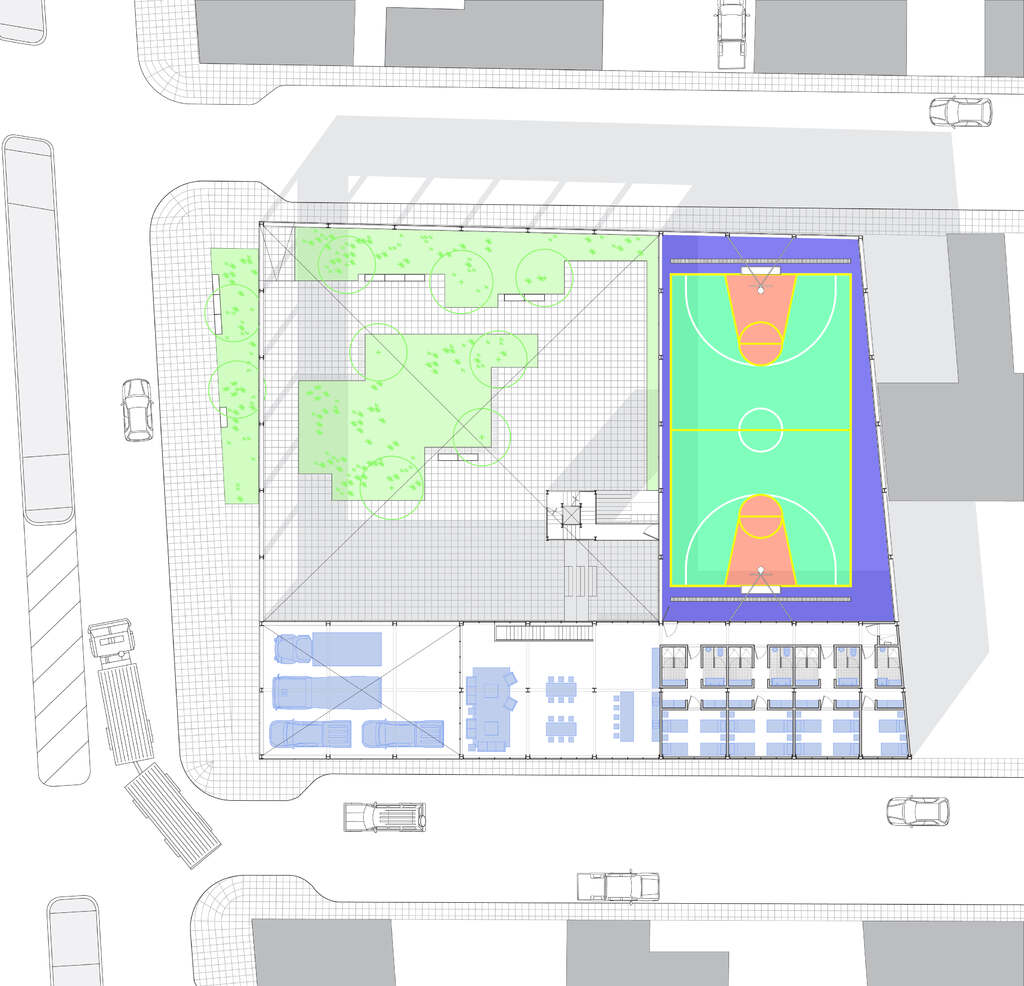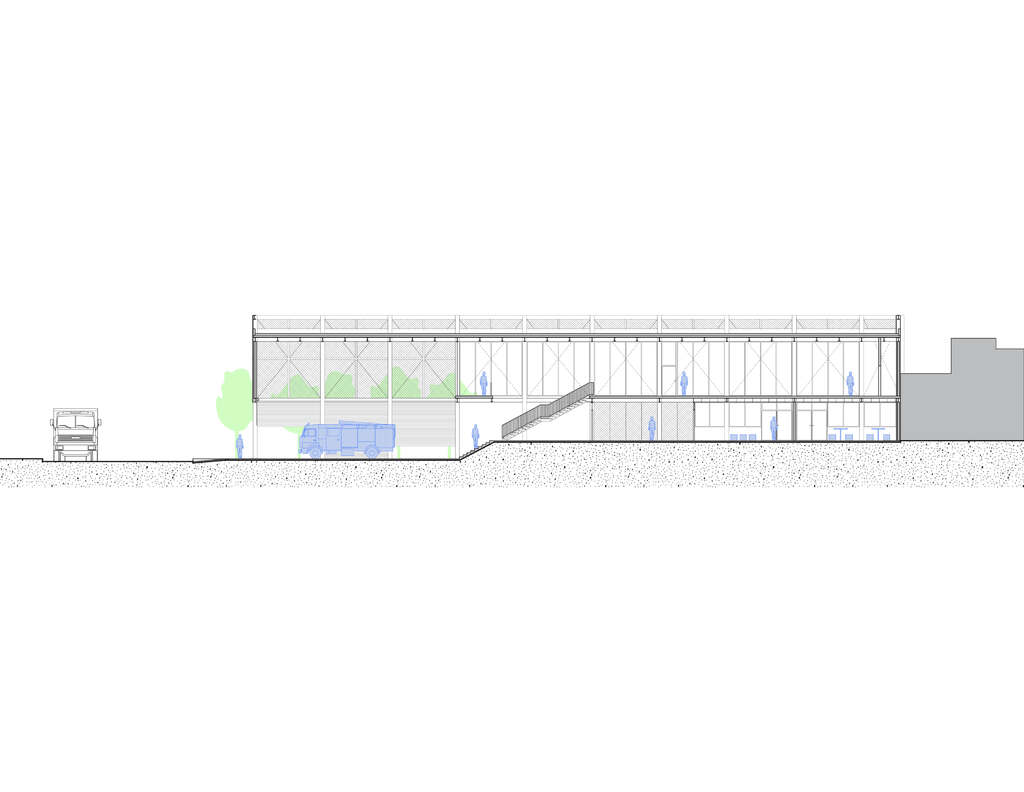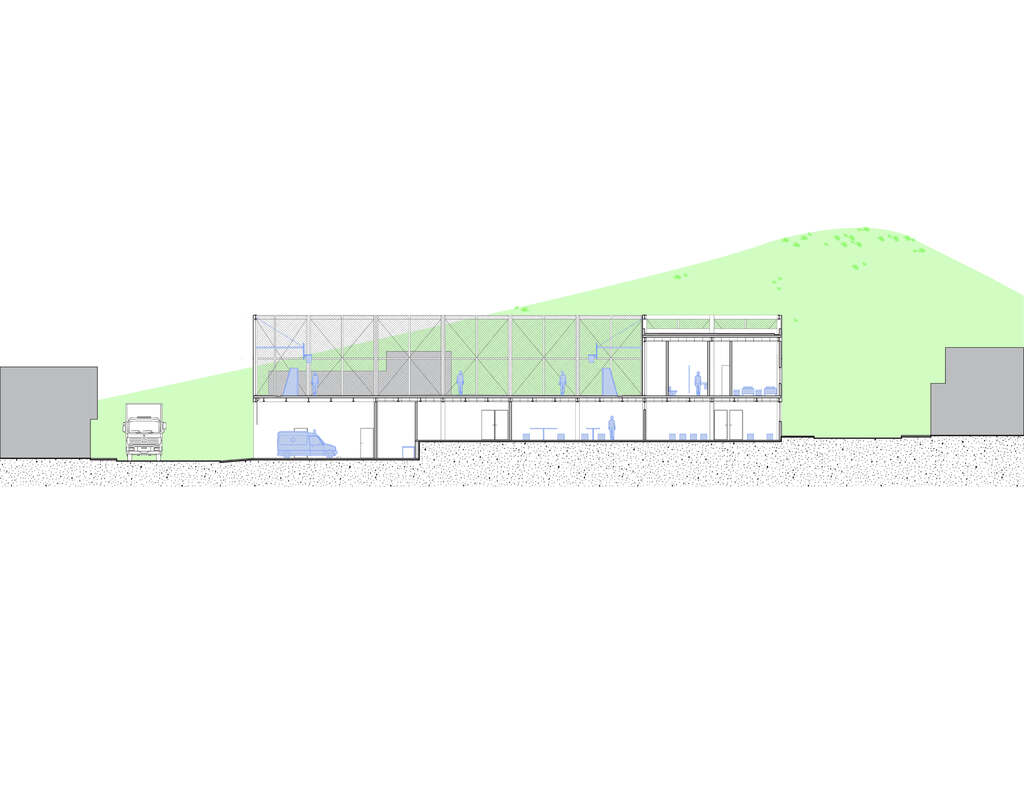 For the E1 stage of the program, we collaborated on the Felipe Ángeles Fire Station in the municipality of Tultitlán de Mariano Escobedo. Tultitlán is an area that, due to its proximity to Mexico City and Querétaro, has an important industrial tradition. According to government projections, the corridor that it forms together with Cuautitlán Izcalli and Tepotzotlán will soon concentrate the greatest demand for industrial spaces in the country.
Para la etapa E1 del programa colaboramos en el proyecto de la Estación de Bomberos Felipe Ángeles en el municipio de Tultitlán de Mariano Escobedo. Tultitlán es un área que, por su proximidad con la Ciudad de México y Querétaro, tiene una importante tradición como centro industrial. De acuerdo con las proyecciones gubernamentales, el corredor que conforma junto con Cuautitlán Izcalli y Tepotzotlán concentrará pronto la mayor demanda de espacios industriales del país.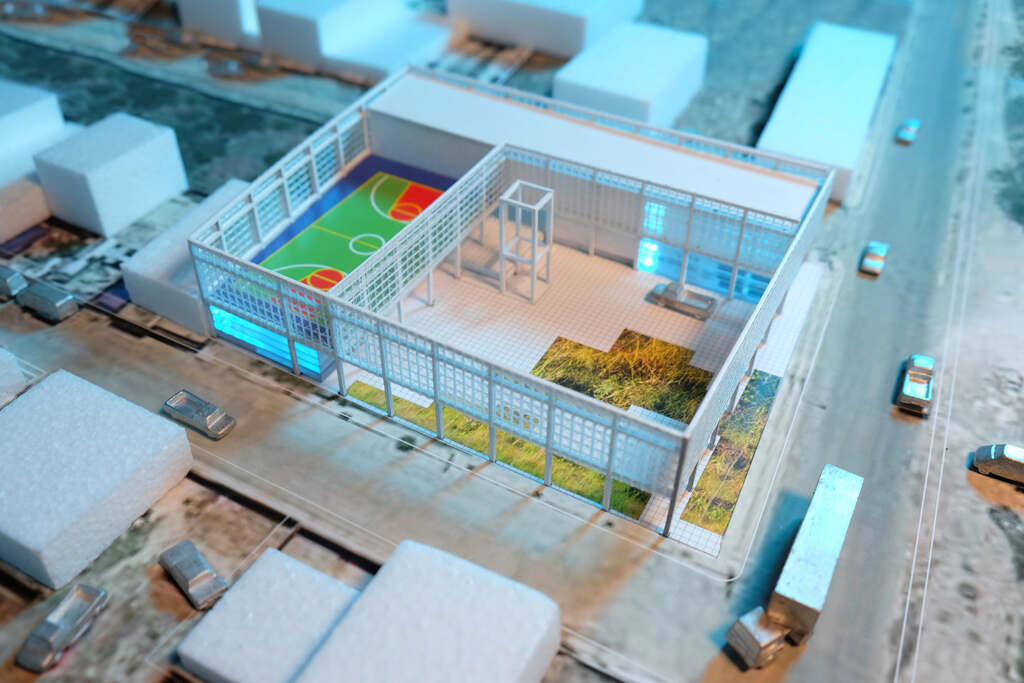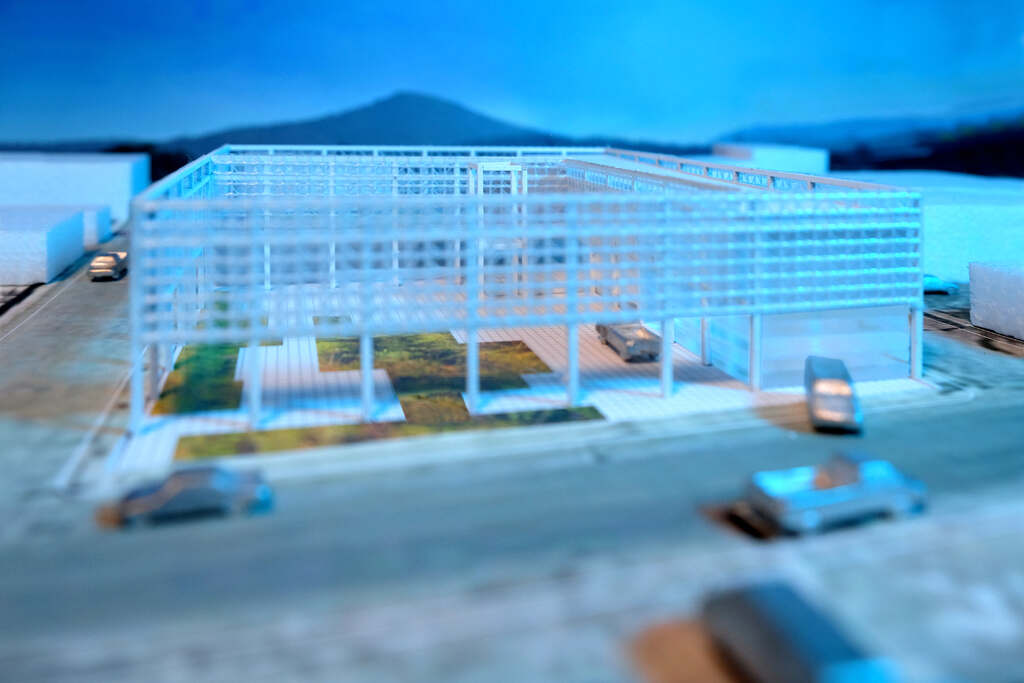 The Felipe Ángeles Fire Station situates an essential public building within a neighborhood at the periphery of Tultitlán, and combines this effort with the creation of a clearly defined and legible community space. A perimeter structure of steel I-beams and elevated metal mesh panels frames the site plot and its activities. The station includes a double-height garage for the storage and maintenance of vehicles, dormitories and leisure zones, administrative offices, and a small medical center. These programs, consolidated in an L-shaped volume, anchor a publicly accessible garden and plaza that are located within the perimeter structure. This act provides a secure public zone that is directly supported by the adjacent fire station. An open-air basketball court located on the second level of the structure has the potential to further extend this dynamic into the building itself. Designed as a controlled site for exercise, this space will be opened to the surrounding community during specific events throughout the year, and accessed by means of the central training tower.
La Estación de Bomberos Felipe Ángeles sitúa un edificio público de carácter esencial dentro de un vecindario en la periferia de Tultitlán, y combina dicho esfuerzo con la creación de un espacio comunitario claramente definido y legible. Una estructura perimetral compuesta por secciones de acero tipo "I" y una pantalla de malla metálica elevada enmarcan al terreno del proyecto y sus actividades. La estación incluye un garaje con doble altura para el almacenamiento y mantenimiento de vehículos, dormitorios y zonas de descanso, oficinas administrativas, y un pequeño centro médico. Dichos programas contenidos dentro de un volumen en forma de "L", anclan al jardín y la plaza de acceso público, las cuales se encuentran también dentro de la estructura perimetral. Este acto proporciona una zona pública segura respaldada directamente por la estación de bomberos adyacente. La cancha de basquetbol al aire libre ubicada en el segundo nivel del edificio tiene el potencial de extender la accesibilidad pública del edificio hasta el interior del propio edificio. Diseñado como un sitio controlado para la actividad física, este espacio estará abierto para el uso de la comunidad local durante eventos específicos a lo largo del año, y accedido a través de la torre de entrenamiento central.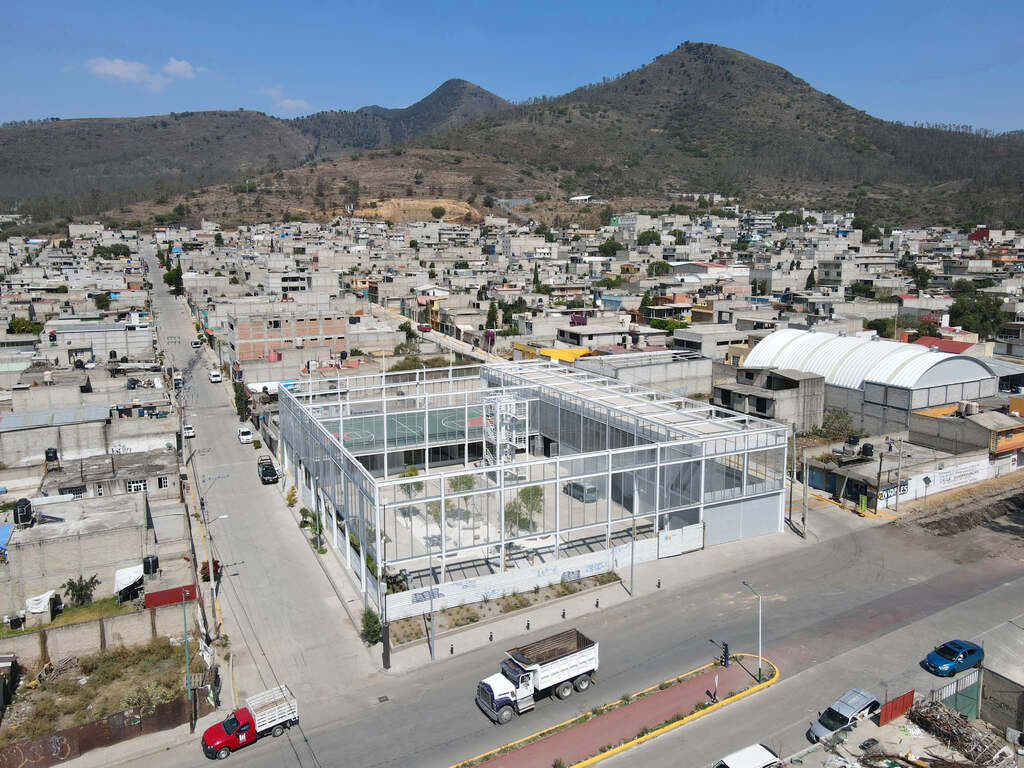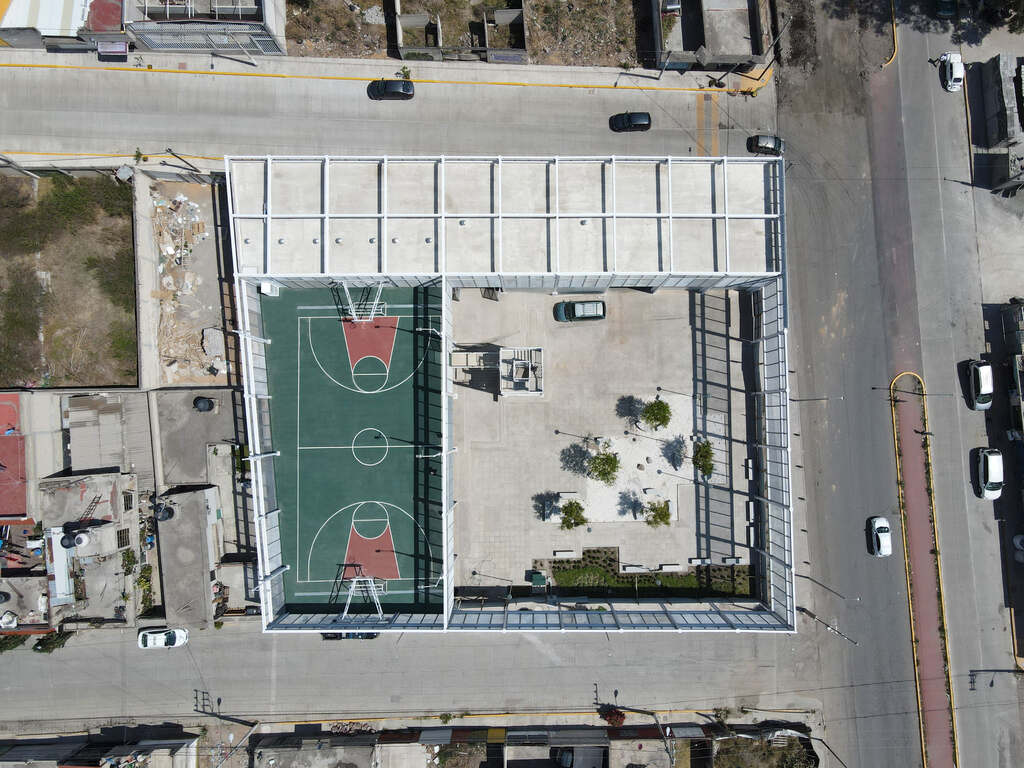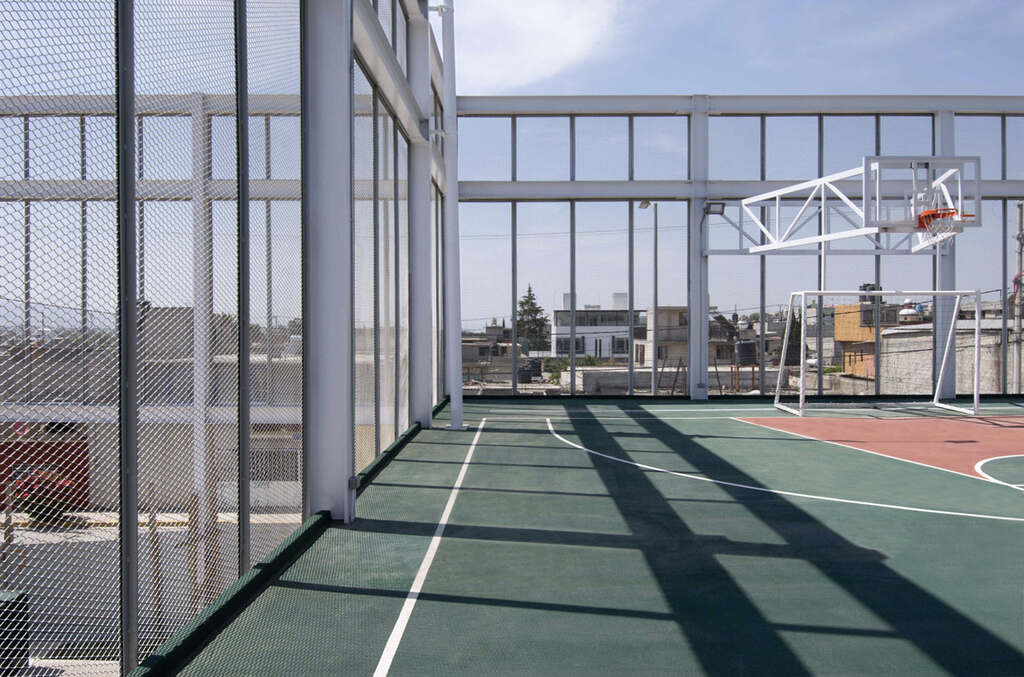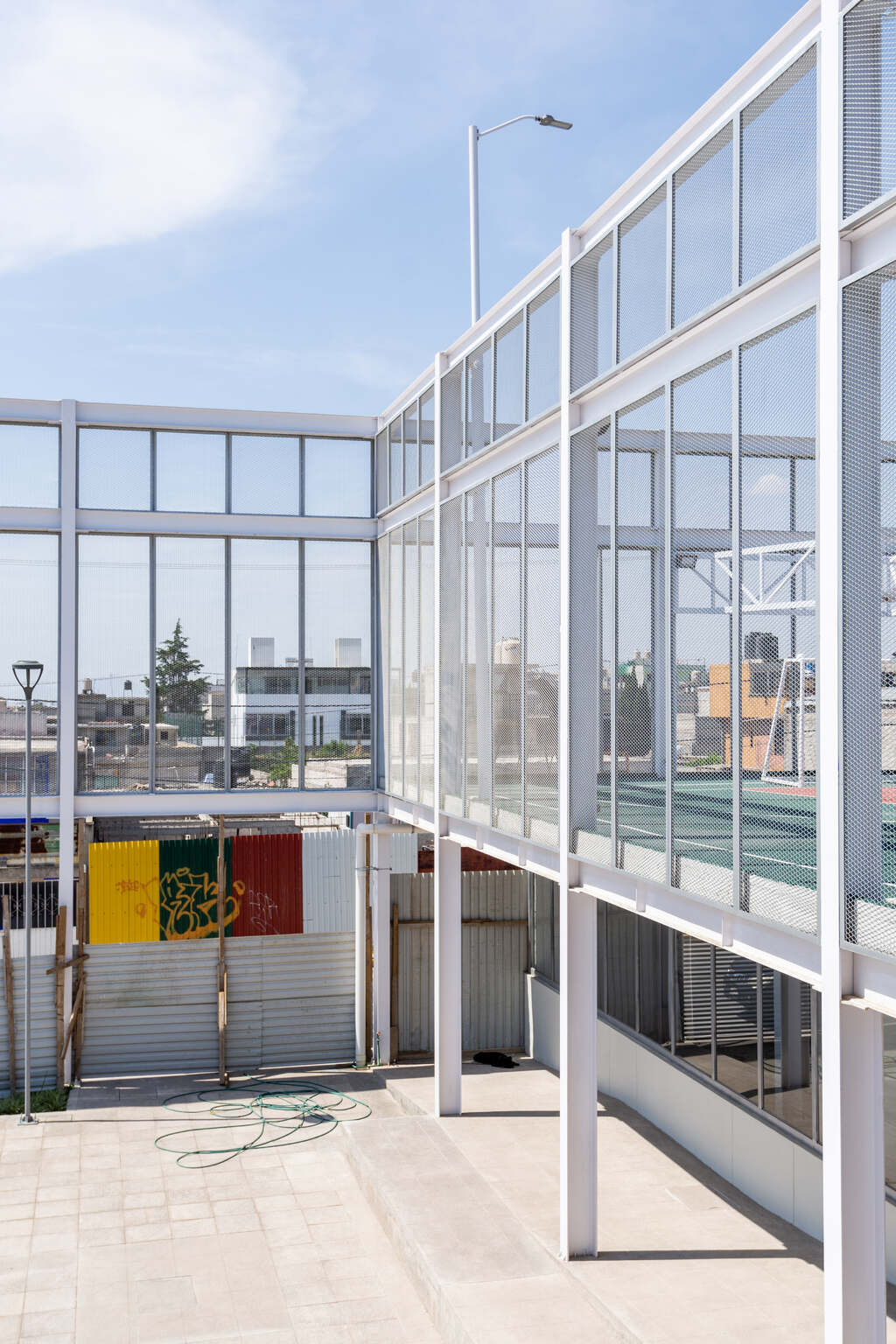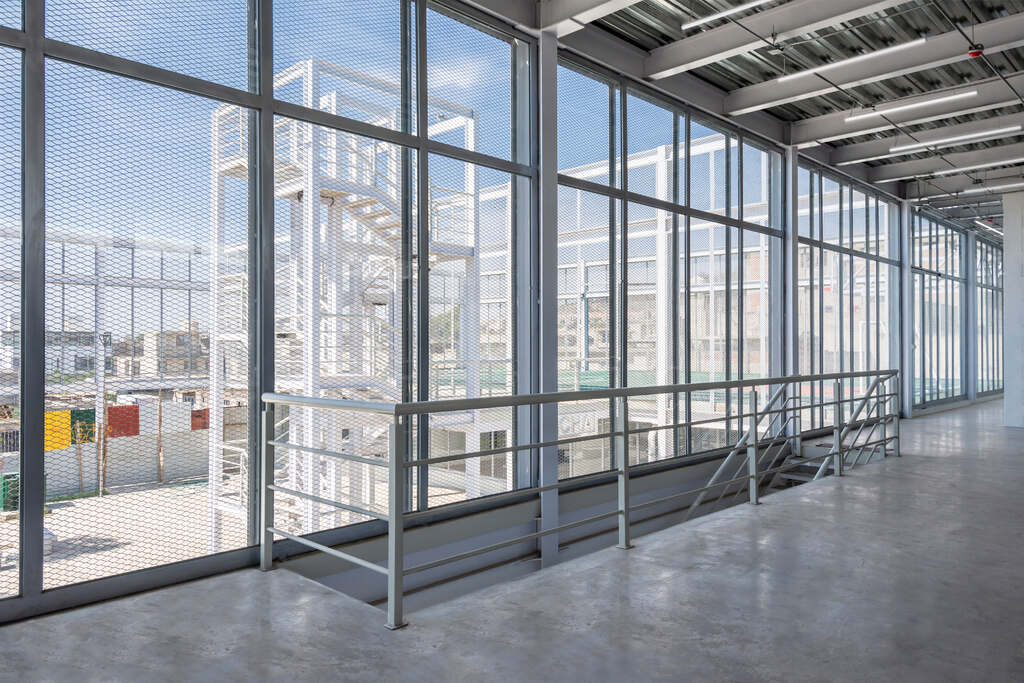 Location
Tultitlán de Mariano Escobedo
Estado de México
Mexico
Client
SEDATU
Municipal Government of Tultiltán
Year
2020-2022
Category
Public work
Status
In construction
Construction
Grupo DL Lara
Photographs
Adriana Hamui
Departamento del Distrito
General coordination
ORU
Design coordination
Departamento del Distrito
Architectural and urban design
ORU
Departamento del Distrito
Taller Architects
Ricardo García Santander
Landscape architecture
Virens Paisaje
Executive project administration
ORU
Coordination assistance
Elizabeth López
César Ávila
Executive project consultancy
Departamento del Distrito
James O'Brien
Santiago Bonilla
Ubicación
Tultitlán de Mariano Escobedo
Estado de México
México
Cliente
SEDATU
Gobierno Municipal de Tultiltán
Año
2020-2022
Categoría
Obra Pública
Estado
En Construcción
Construcción
Grupo DL Lara
Fotografías
Adriana Hamui
Departamento del Distrito
Coordinación general
ORU
Coordinación de diseño
Departamento del Distrito
Diseño arquitectónico y urbano
ORU
Departamento del Distrito
Taller Architects
Ricardo García Santander
Arquitectura de paisaje
Virens Paisaje
Administración de proyecto ejecutivo
ORU
Asistencia a coordinación
Elizabeth López
César Ávila
Asesoría de proyecto ejecutivo
Departamento del Distrito
James O'Brien
Santiago Bonilla
Executive project
development
Vectores Urbanos
Allison Steiger
Architectural project consultancy
Departamento del Distrito
Architectural project development
Taller Architects
Lighting
Circadia
Signage
Estudio Herrera
Structural executive project
José Pablo Alcázar
GRUPO TADCO
Structural design consultancy
Susana Ezeta
Installations executive project
Ernesto Plascencia, Isaac Plascencia
Cost records
Macros A & M
Fortunato Avelino Ángel
Bioclimatic consultancy
Adriana Lira Oliver
Mobility and universal accessibility executive project
Erik Cisneros, Jesús Hernández
Mobility consultancy
Denébola Caraveo
Models, renderings, and interior furniture coordination
Departamento del Distrito
Construction site management
FOA Ingeniería
Desarrollo de proyecto ejecutivo
Vectores Urbanos
Allison Steiger
Asesoría de proyecto arquitectónico
Departamento del Distrito
Desarrollo de proyecto arquitectónico
Taller Architects
Proyecto de iluminación
Circadia
Diseño de señalética
Estudio Herrera
Proyecto ejecutivo estructural
José Pablo Alcázar
GRUPO TADCO
Asesoría de diseño estructural
Susana Ezeta
Proyecto ejecutivo de instalaciones
Ernesto Plascencia, Isaac Plascencia
Expediente de costos
Macros A & M
Fortunato Avelino Ángel
Asesoría bioclimática
Adriana Lira Oliver
Proyecto ejecutivo de movilidad y accesibilidad universal
Erik Cisneros, Jesús Hernández
Asesoría de movilidad
Denébola Caraveo
Coordinación de elaboración de maquetas, imágenes objetivo y mobiliario interior
Departamento del Distrito
Gerencia de ejecución de obra
FOA Ingeniería