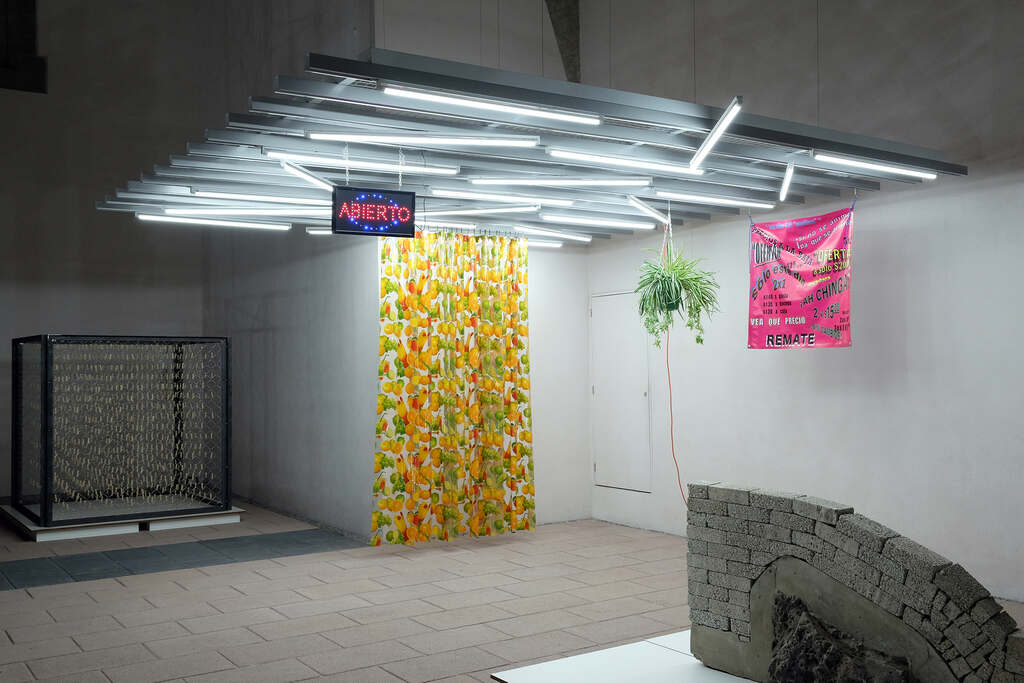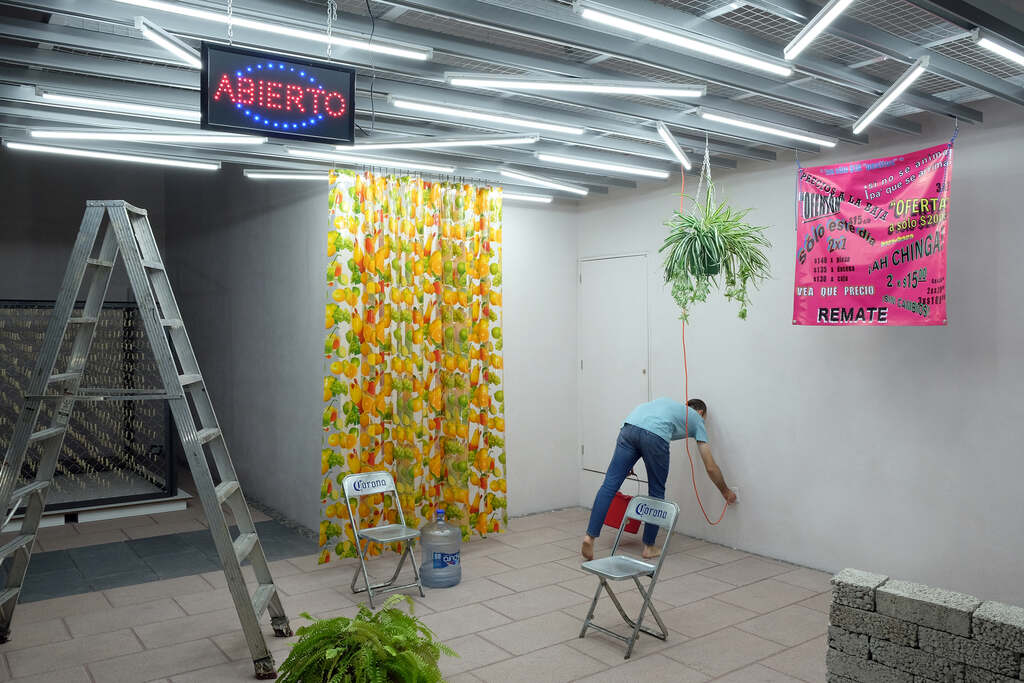 Influenced by spaces of mass commerce throughout Mexico City, Mercado Libre is a continuous horizontal surface that acts as both roof and infrastructure. Created for the exhibition Nada Sobra, part of the Abierto Mexicano de Diseño international design festival, the piece explores the role and influence of popular design in Mexico.
Inspirada en los espacios de consumo masivo a todo lo largo y ancho de la Ciudad de México, Mercado Libre es una superficie horizontal continua que actúa a la vez como cubierta e infraestructura. Creada para la exhibición Nada Sobra, parte del festival internacional Abierto Mexicano de Diseño, la pieza explora el rol e influencia del diseño popular en México.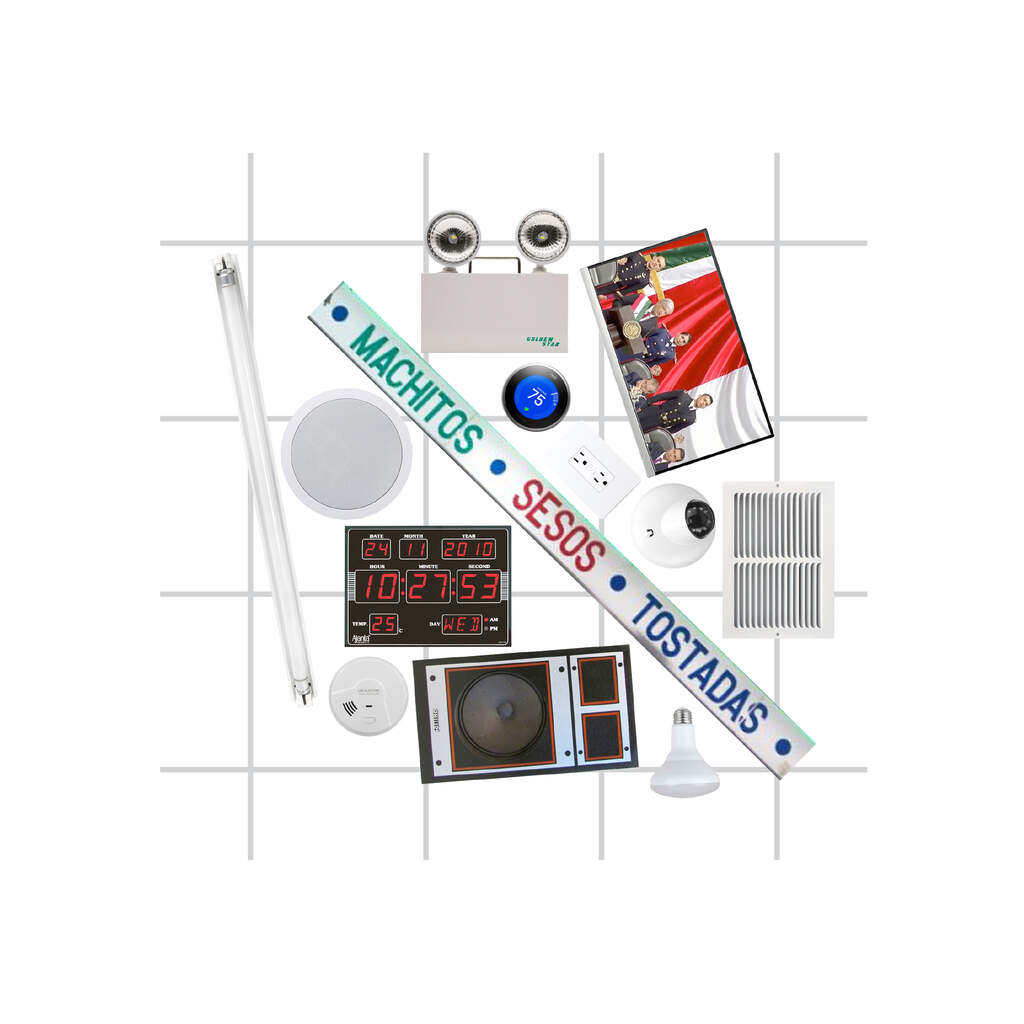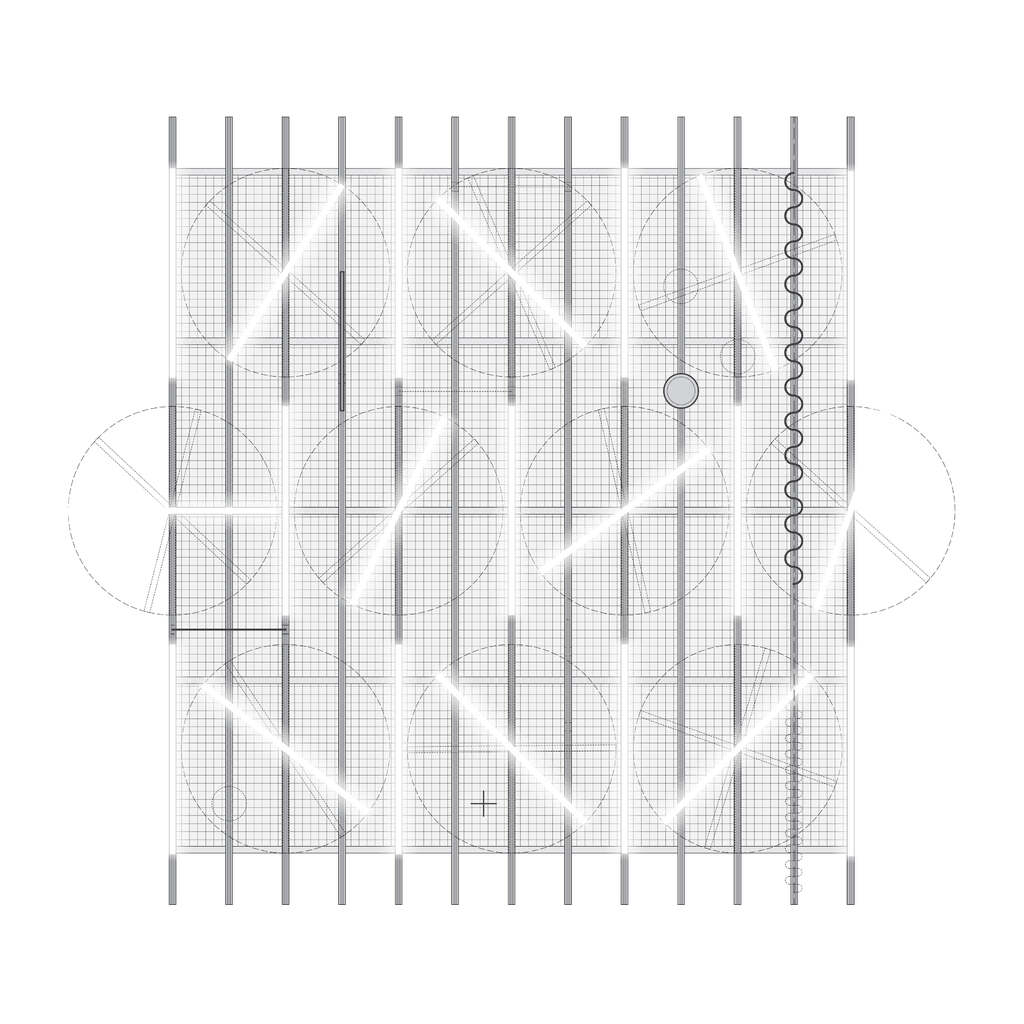 Across the local typologies of outdoor pop-up stands, the stalls of Merced or Tepito, commercial supermarkets, and big-box retail, the ceiling plane operates in a consistent manner: it is structured to allow for large, uninterrupted spans of open space; supports lighting and electrical systems; and serves as a display device from which signage, decorations, and sale items are hung. Mercado Libre seeks to reconceptualize this type of roof. Installed as a floating intervention within the Museo Numismático Nacional's Sala del Apartado, the model serves as a piece of technological infrastructure that supports human activity below. The ground plane is liberated from all fixed elements, allowing for the fluid movement of people and things.
El plano del techo—desde el que encontramos en puestos ambulantes en zonas como la Merced o Tepito, pasando por el de supermercados y llegando al de minoristas como el de las tiendas tipo big-box—opera de manera constante: está estructurado para permitir grandes extensiones de espacio abierto ininterrumpido; soporta sistemas eléctricos y de iluminación; y sirve como dispositivo de exhibición para colgar de éste letreros, anuncios, decoración, y objetos a la venta. Mercado Libre busca reconceptualizar este tipo de cubiertas. Instalada como una intervención flotante dentro de la Sala del Apartado del Museo Numismático Nacional, este modelo sirve como una pieza de infraestructura tecnológica cuyo principal objetivo es el de dar sustento a la actividad humana debajo de sí misma. A través de ésta, el plano del piso es liberado de cualquier elemento fijo, permitiendo el movimiento fluido de personas y objetos.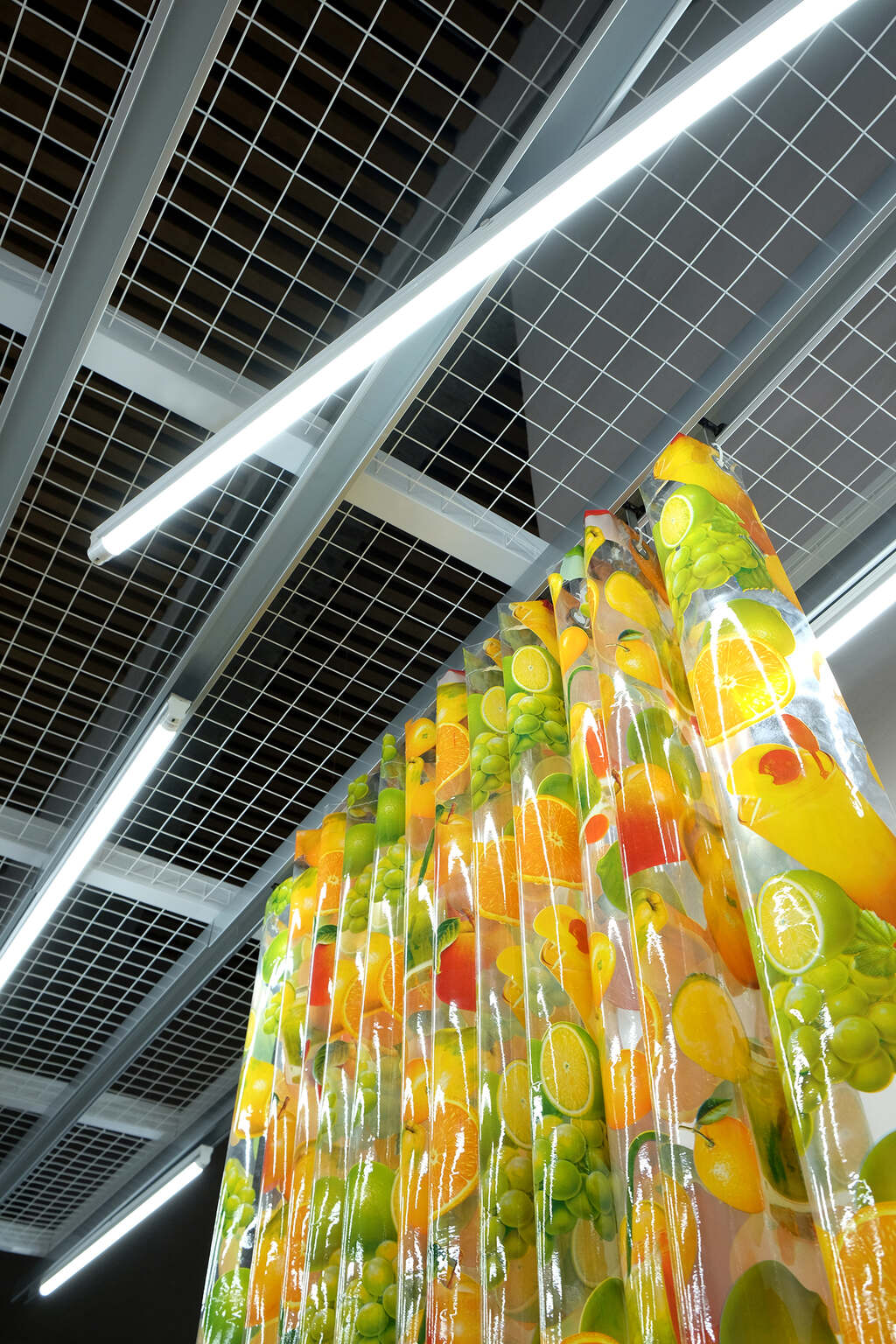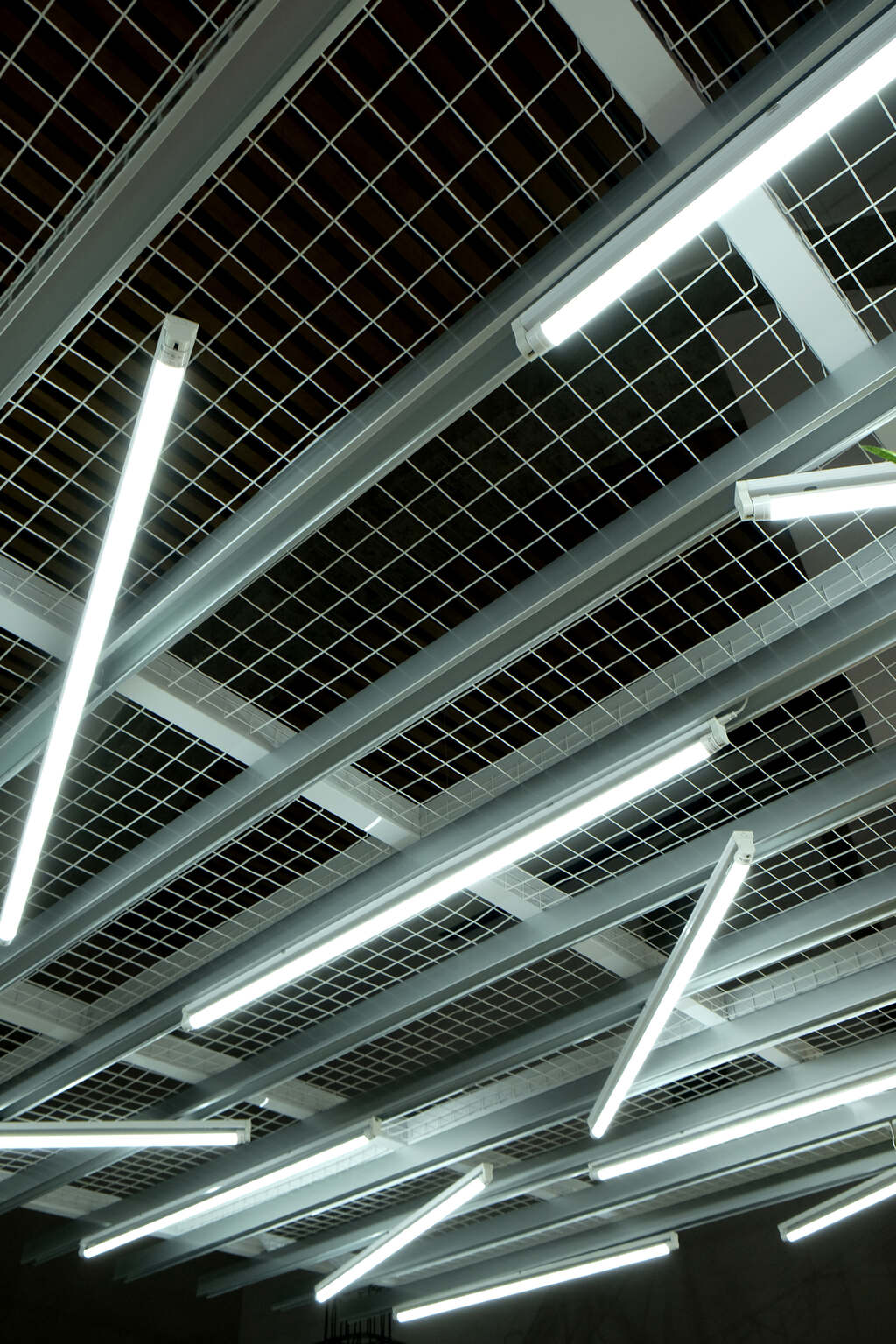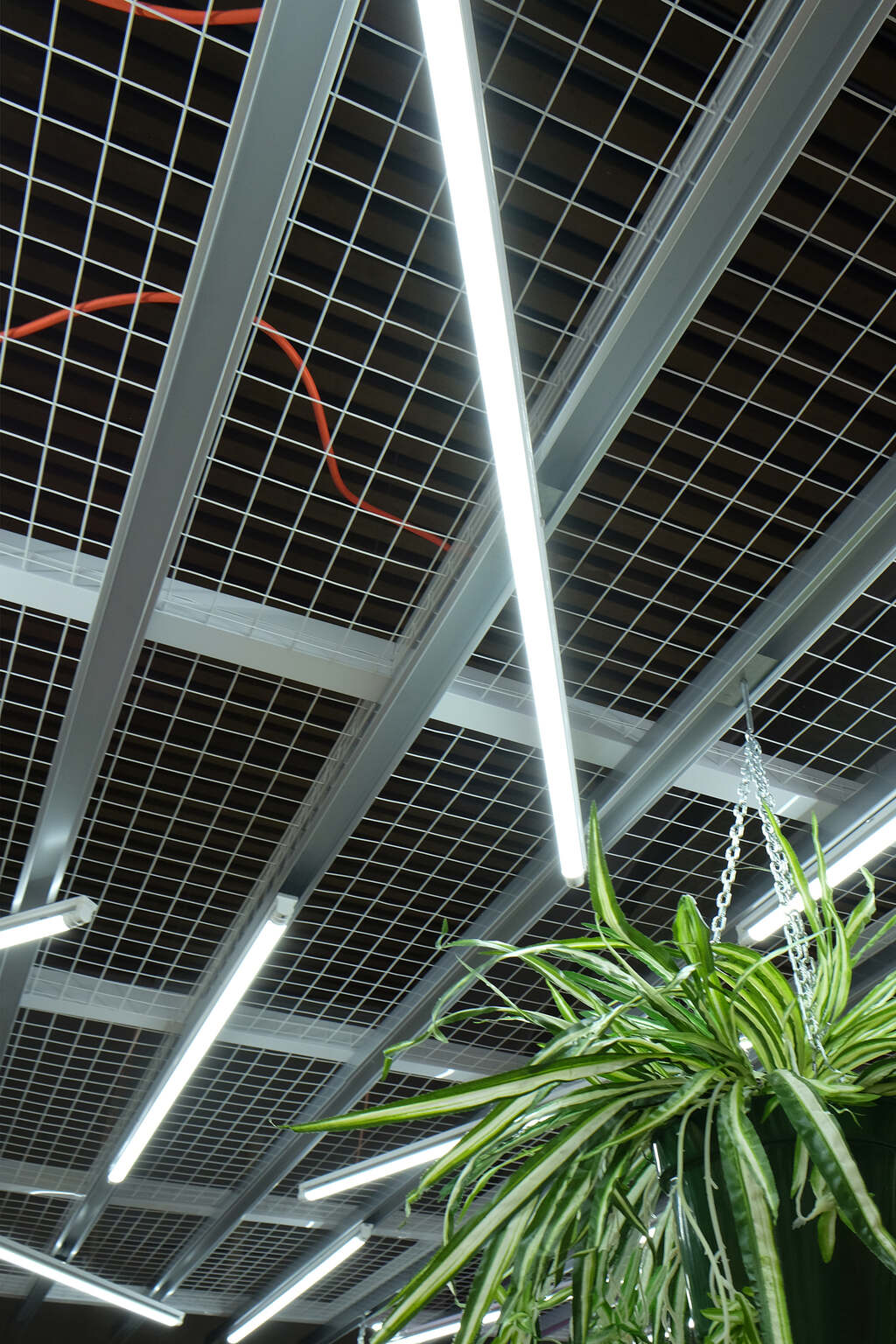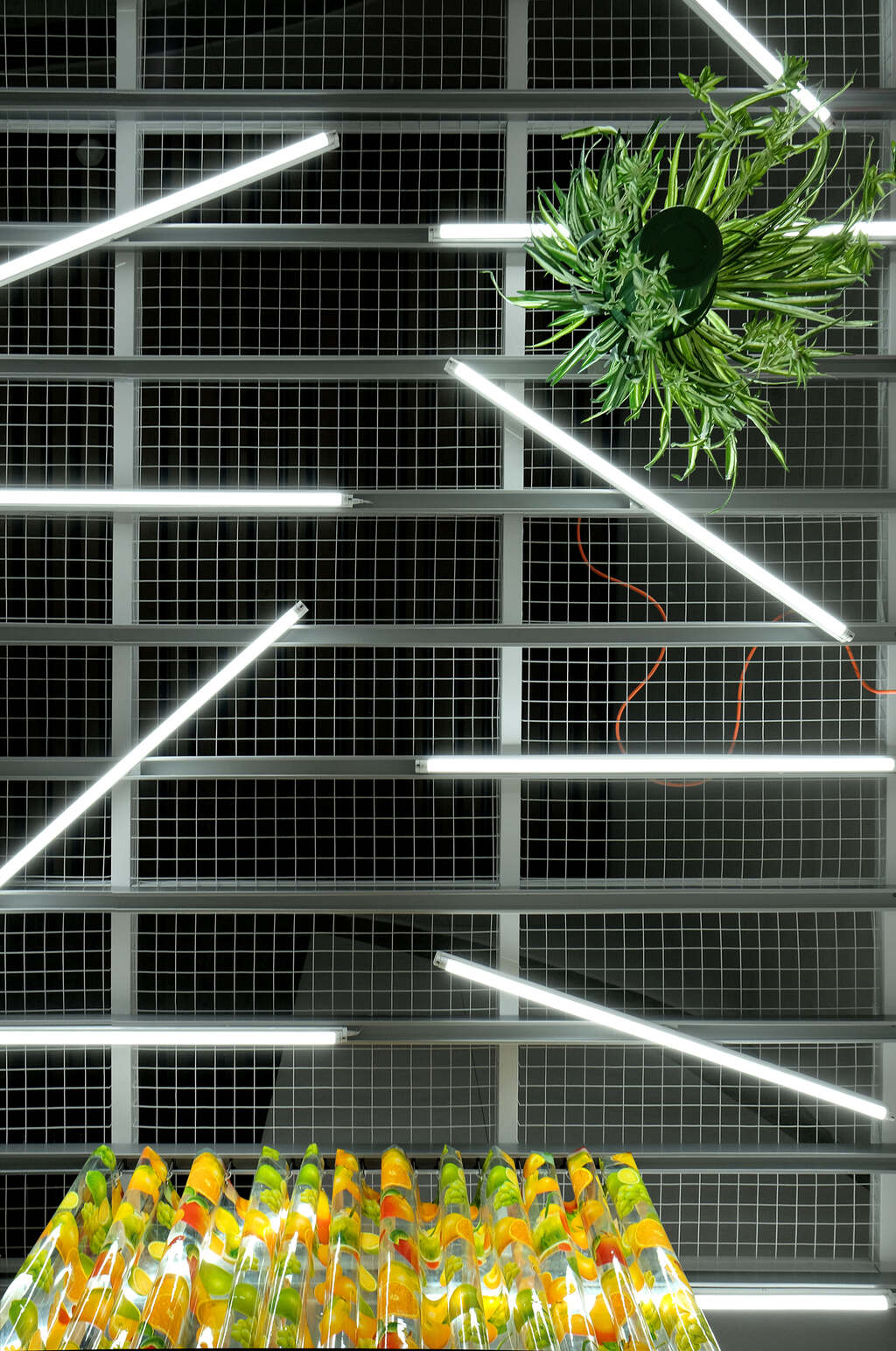 Location
Museo Numismático Nacional
Mexico City
Year
2019
Category
Installation
Status
Completed
On view as part of
The international design festival Abierto Mexicano de Diseño and related exhibition Nada Sobra
Ubicación
Museo Numismático Nacional
Ciudad de México
Año
2019
Categoría
Instalación / Installation
Estado
Terminado
Exhibida como parte del
Festival internacional de diseño Abierto Mexicano de Diseño y exposición relacionada Nada Sobra
Curated by
Tania Tovar
Juan Carlos Espinosa
Andrés Souto
Design
Departamento del Distrito
With the support of
Grupo RIHO
Team
Francisco Quiñones
Nathan Friedman
Richard Hofmann
Samuel Roldán
Edgar Carmona
Juan Castillo
Miguel Hernández
Juan Rodríguez
Curada por
Tania Tovar
Juan Carlos Espinosa
Andrés Souto
Diseño
Departamento del Distrito
Con el apoyo de
Grupo RIHO
Equipo
Francisco Quiñones
Nathan Friedman
Richard Hofmann
Samuel Roldán
Edgar Carmona
Juan Castillo
Miguel Hernández
Juan Rodríguez