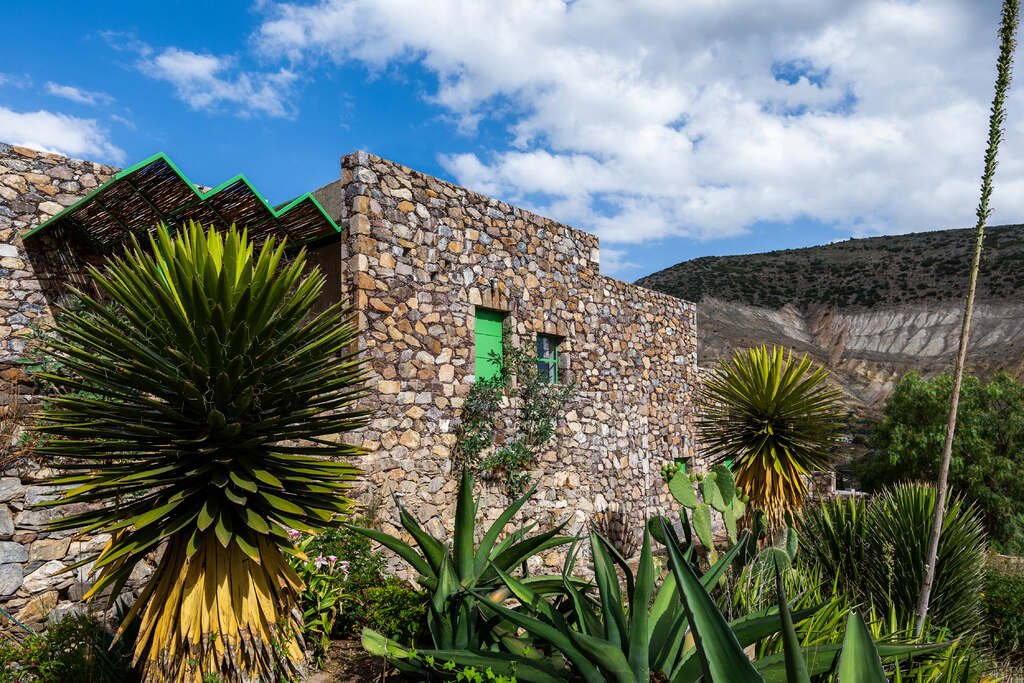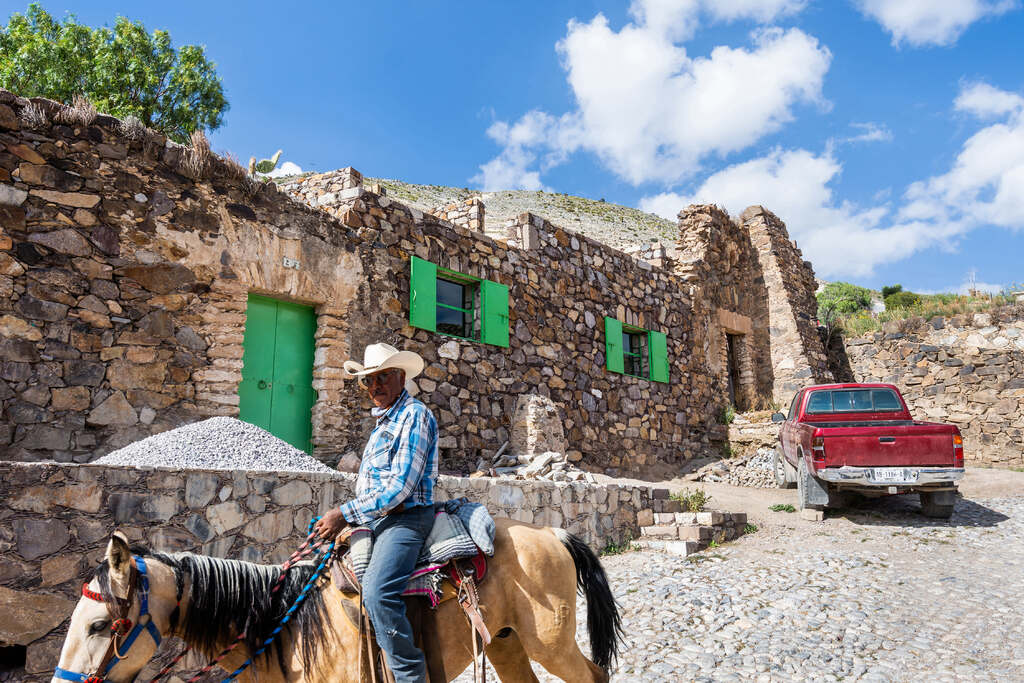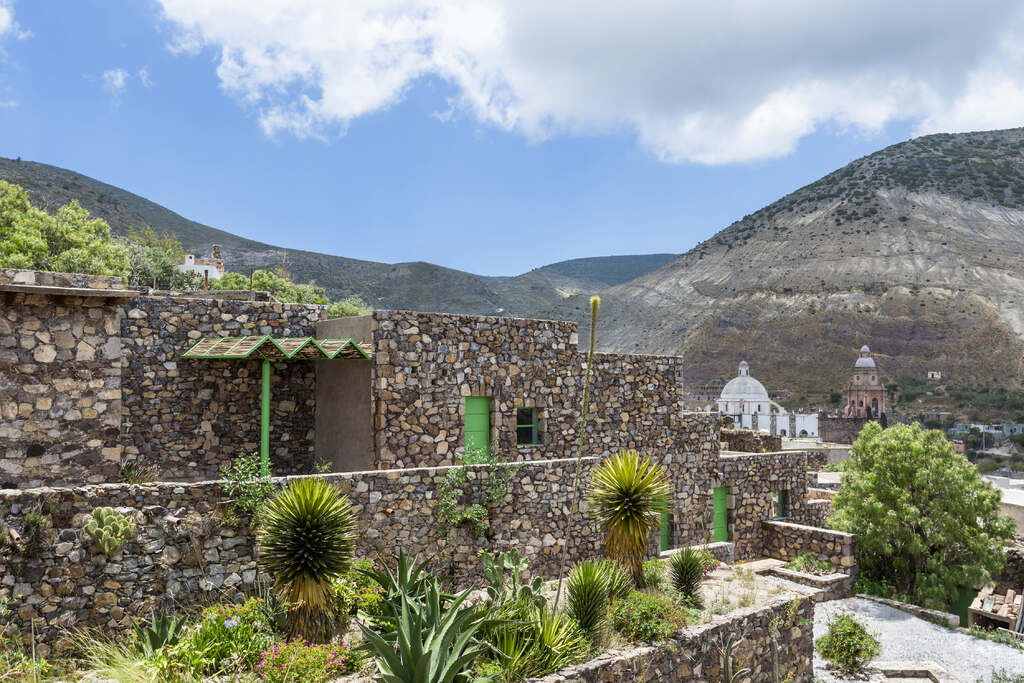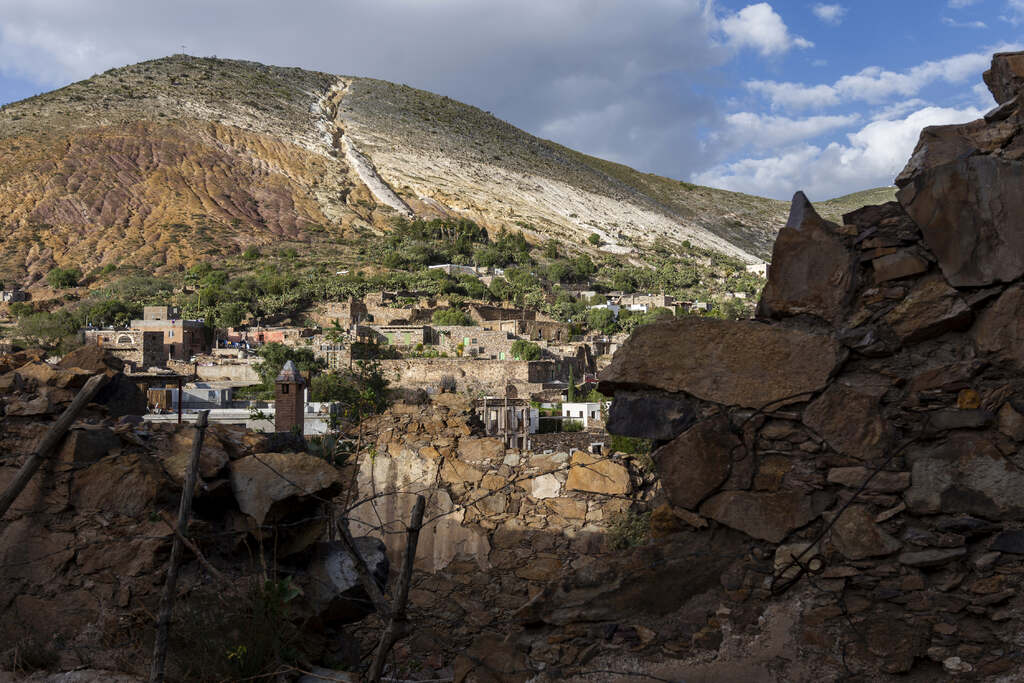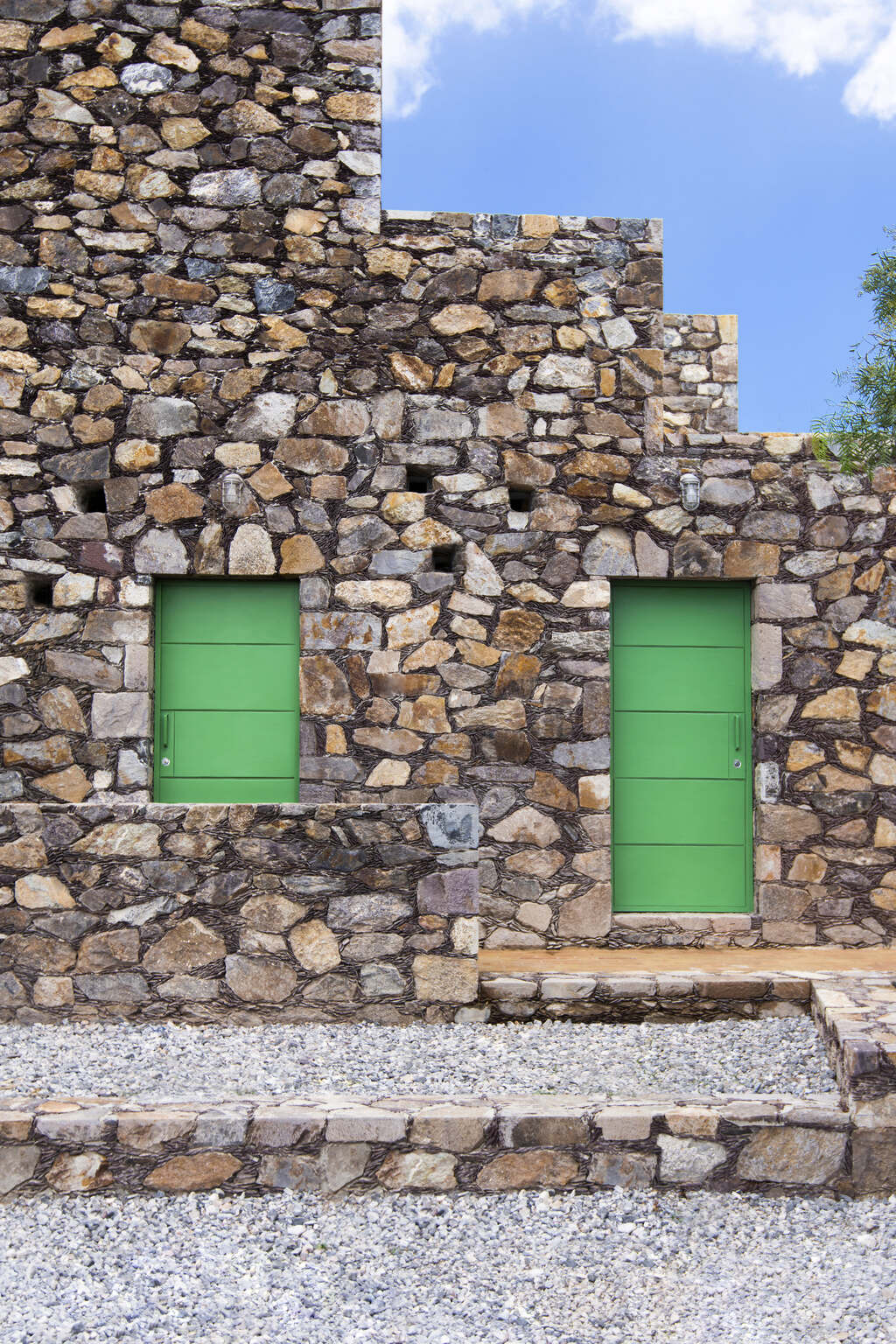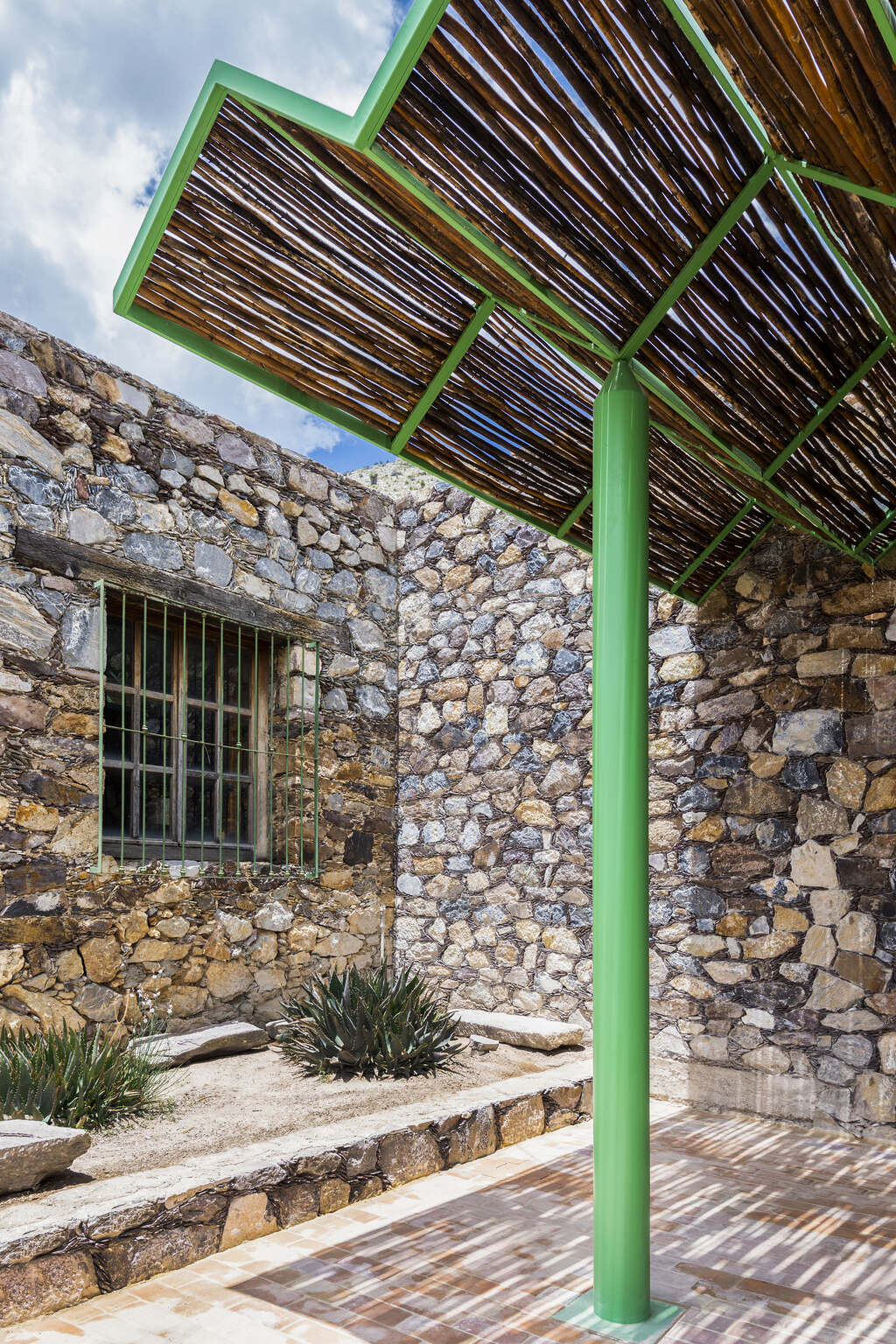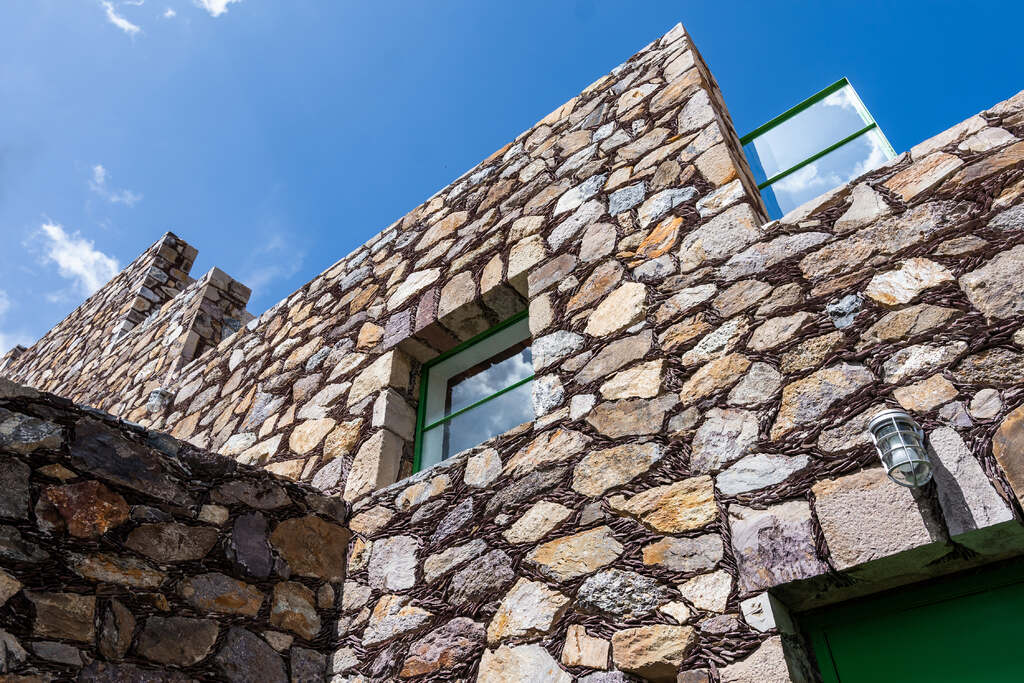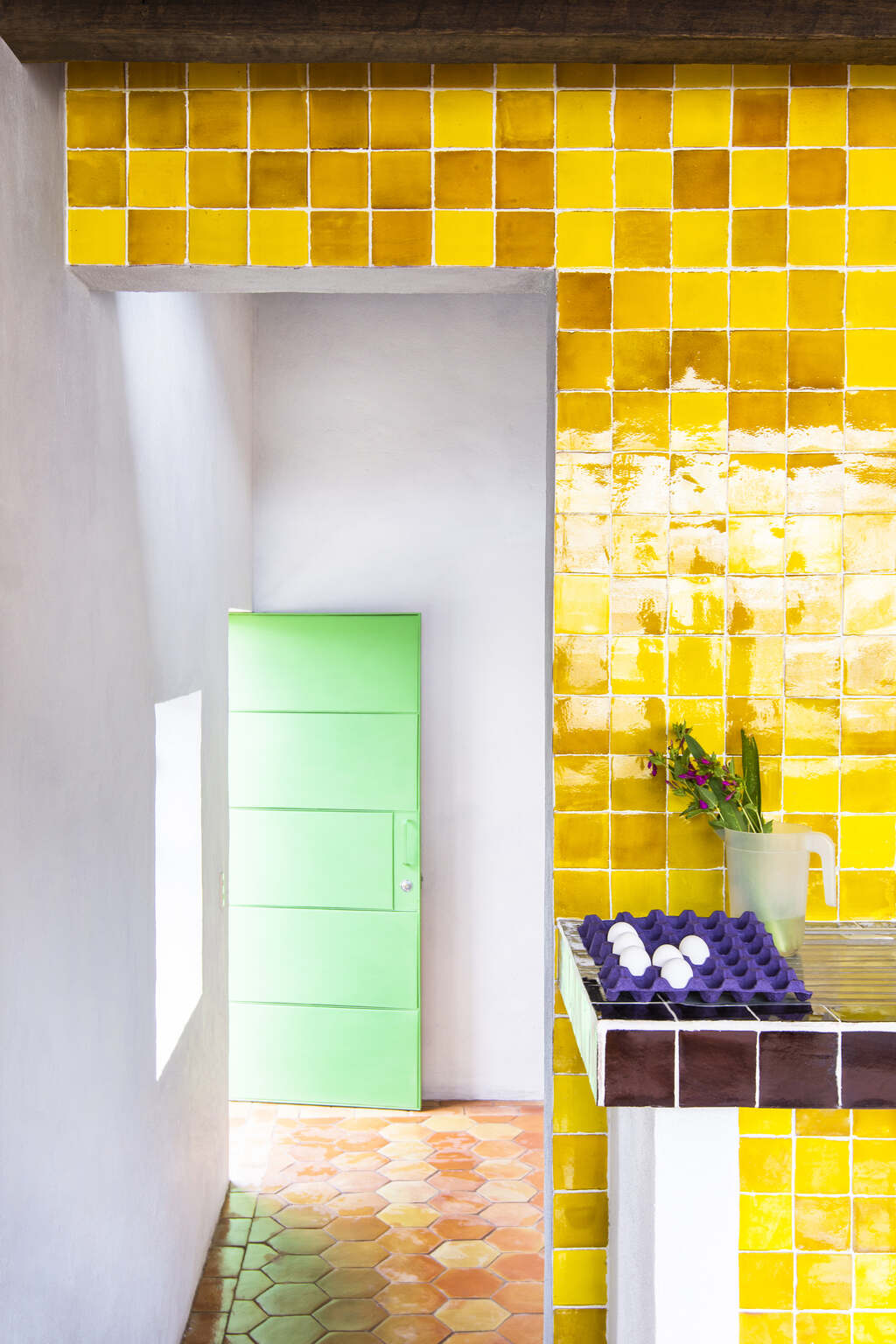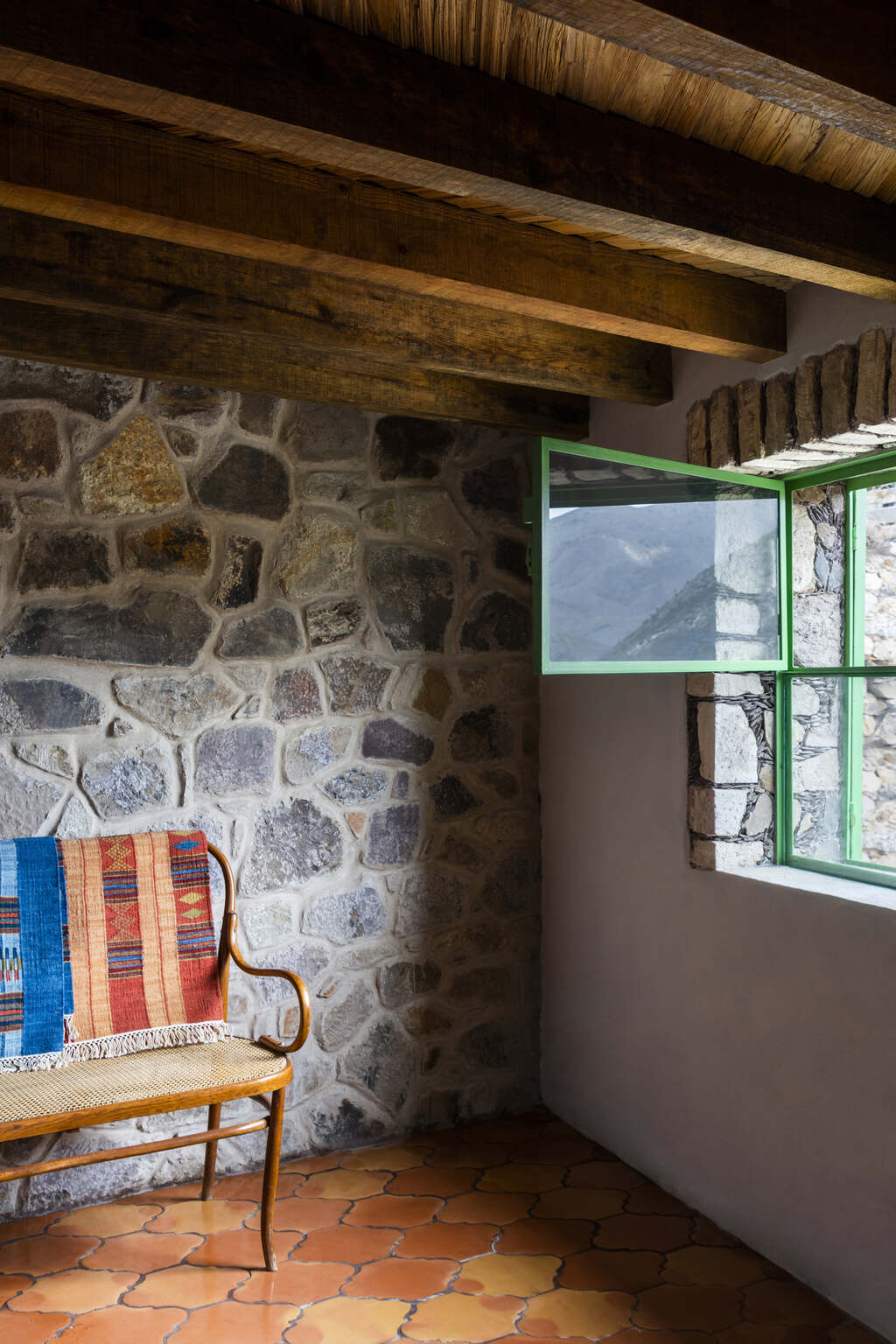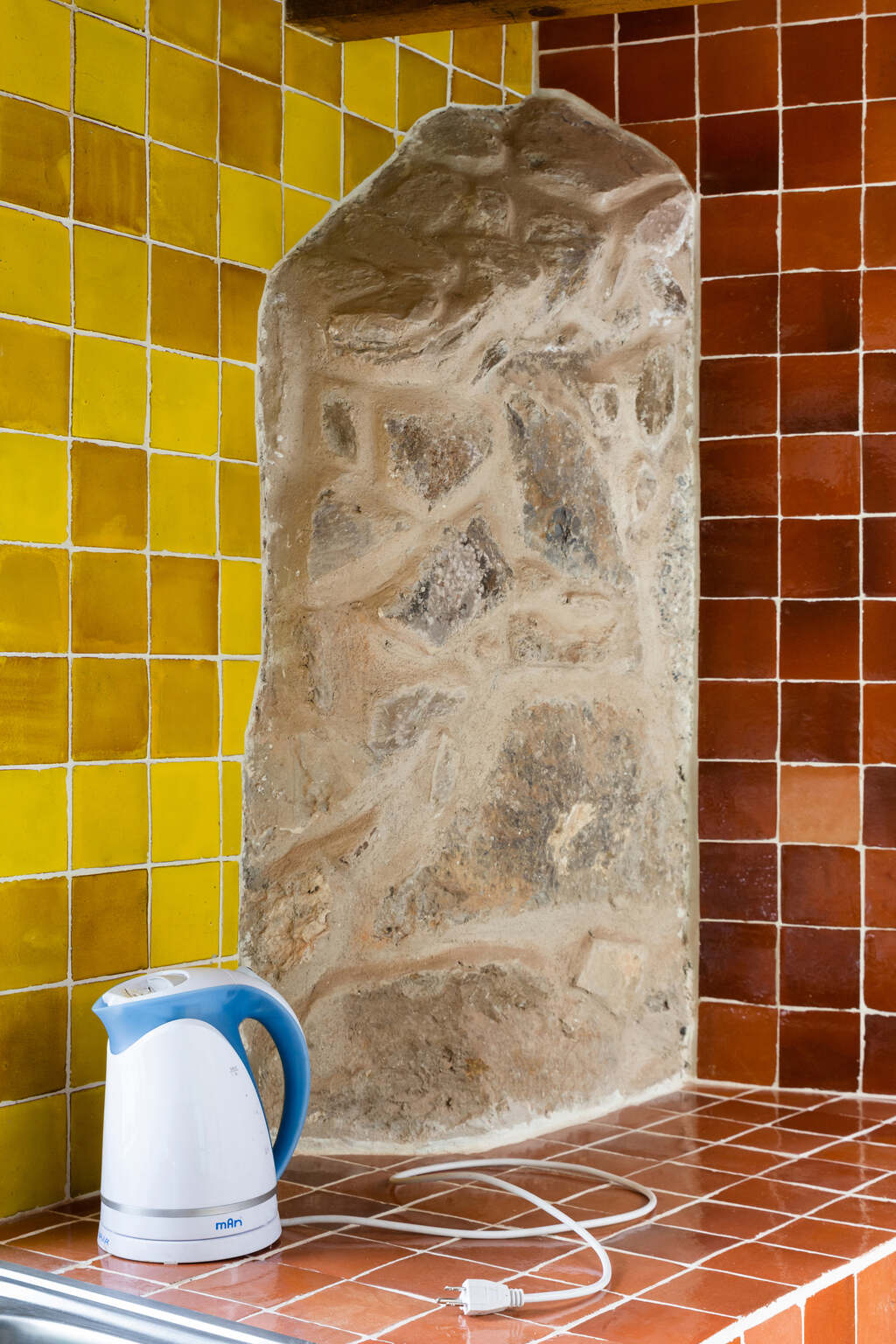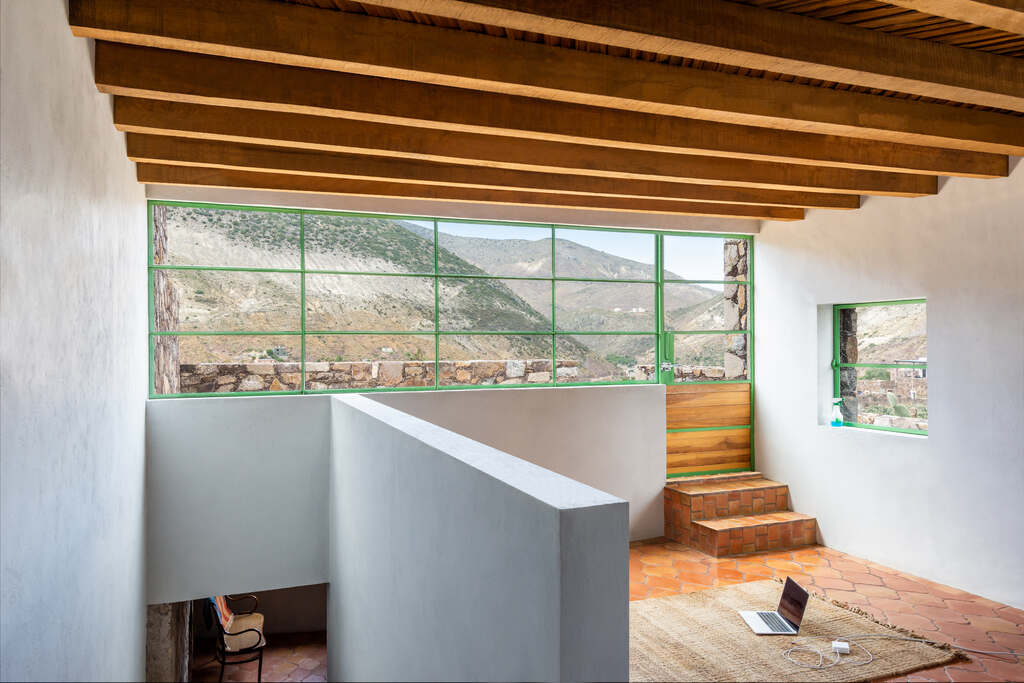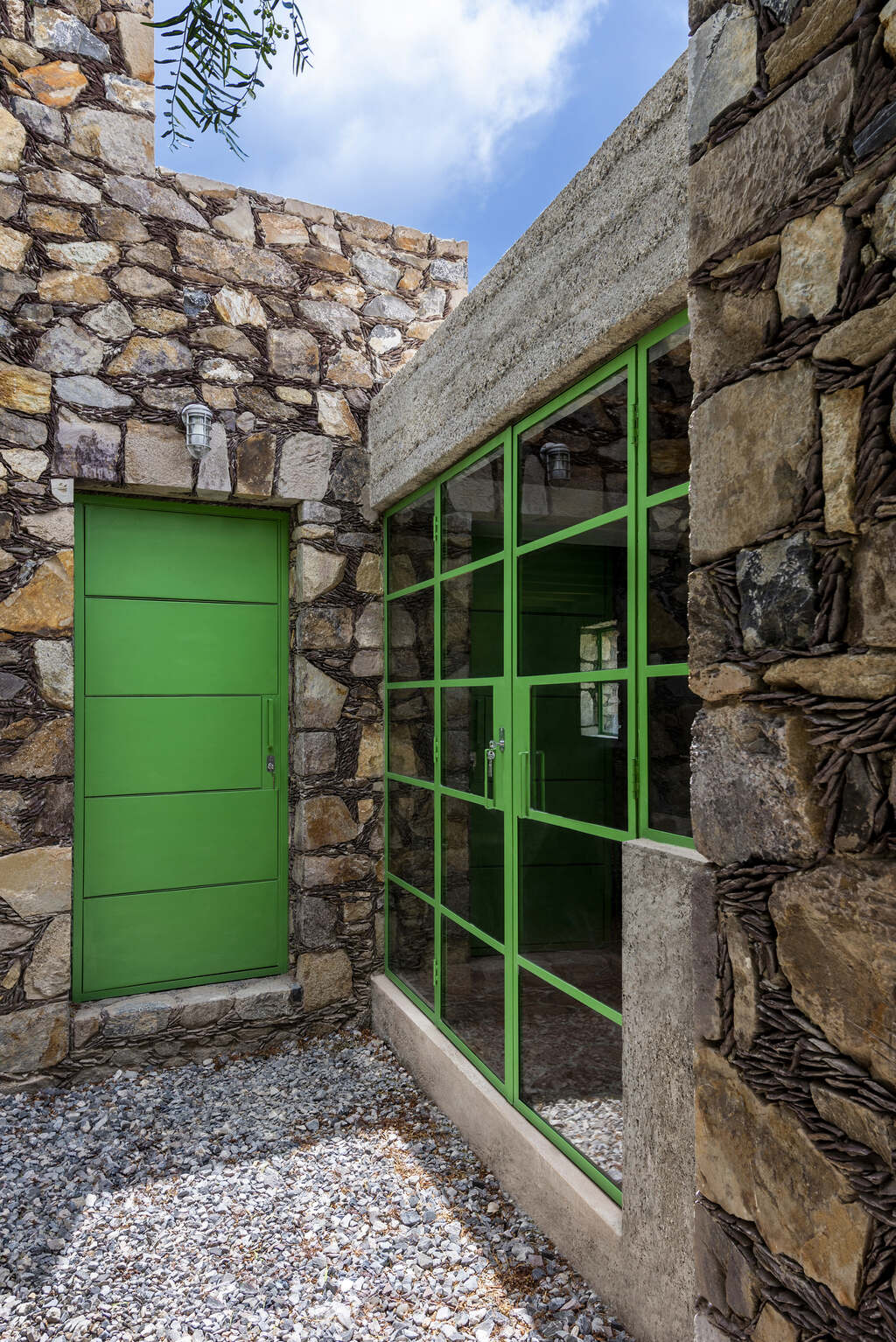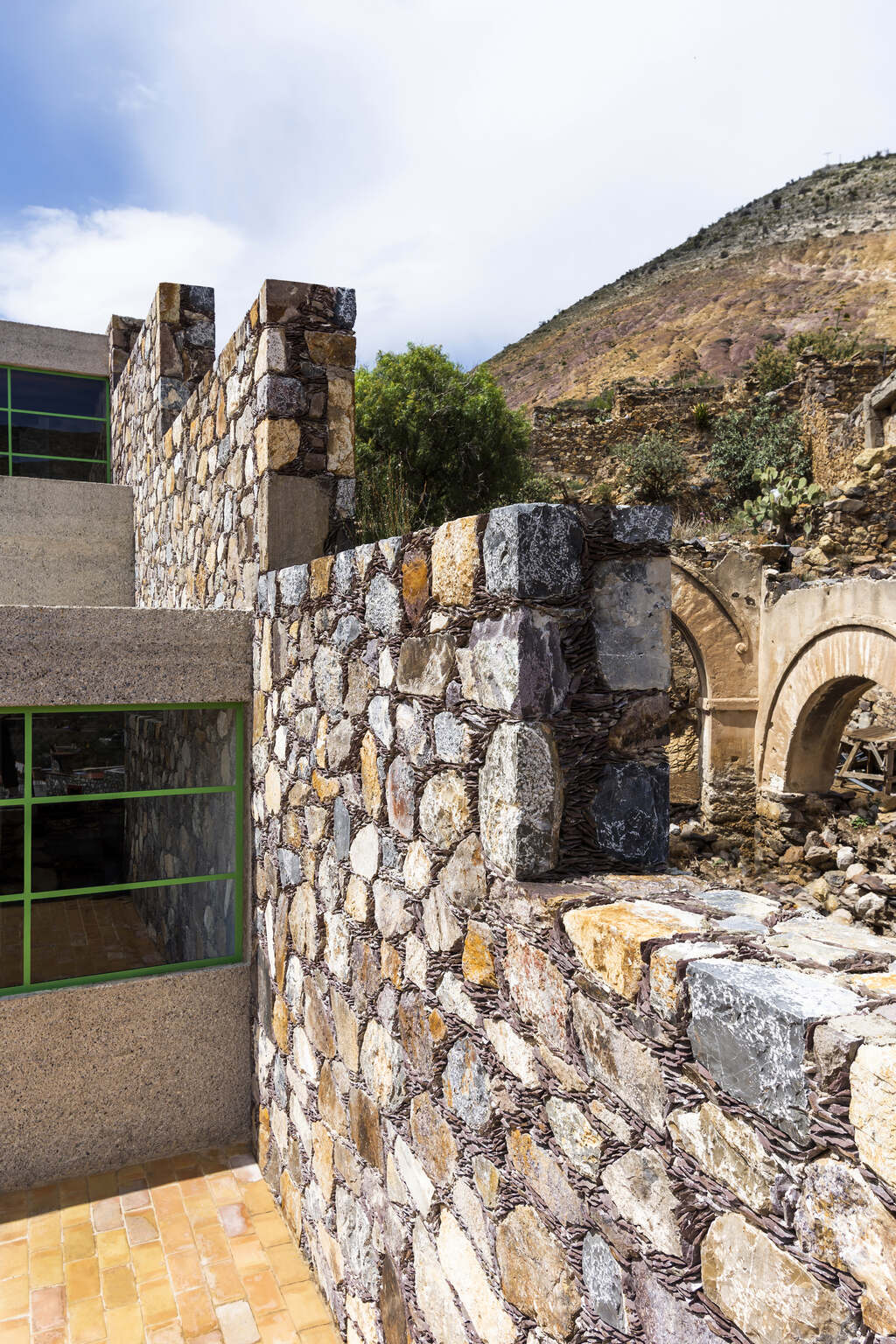 Casa Georgina is composed of two apartment units built into the steep slope of the Sierra de Catorce mountains in the northern Mexican state of San Luis Potosí. The project sits within a walled garden that contains an existing house and builds upon a series of stone ruins, engaging them through a play of addition and subtraction. Three stepped walls organize the design scheme: wall one contains exterior circulation; wall two frames the interior living spaces; and wall three divides the project from the neighboring property. These walls protect interior spaces from intense direct sunlight from the east and west, and structure a collection of terraced volumes. Roof patios open to the south and provide expansive views of the surrounding landscape.
Casa Georgina está compuesta por dos departamentos construidos en la ladera de las escarpadas montañas de la Sierra de Catorce. El proyecto se sitúa dentro de un jardín contenido por una barda perimetral y sobre una serie de ruinas de antiguas construcciones en piedra, con las cuales se establece un diálogo a través del juego de la adición y la sustracción. Tres muros escalonados organizan el esquema: el primer muro contiene la circulación exterior; el segundo muro enmarca los espacios habitables interiores; y el tercer muro separa al proyecto de la propiedad vecina.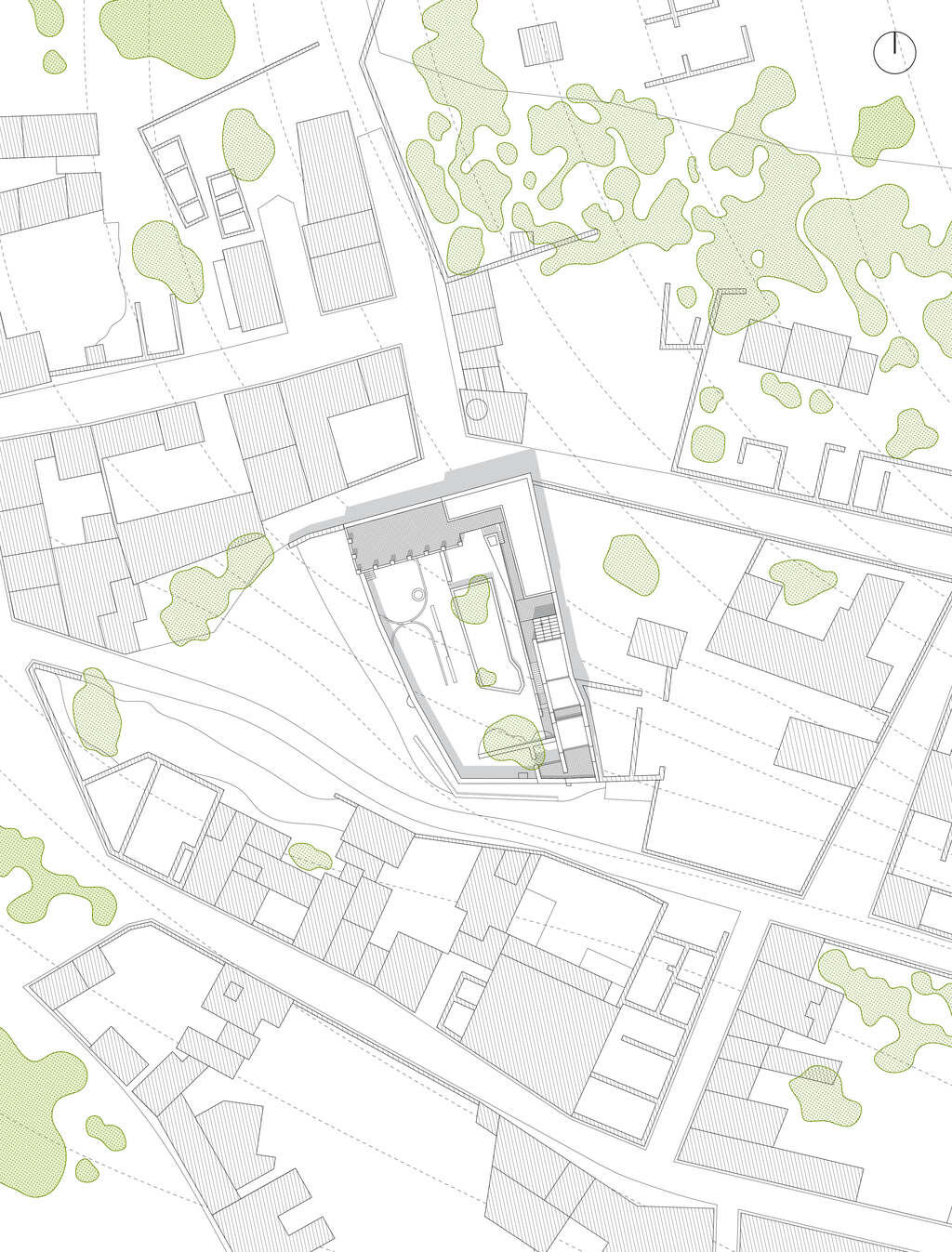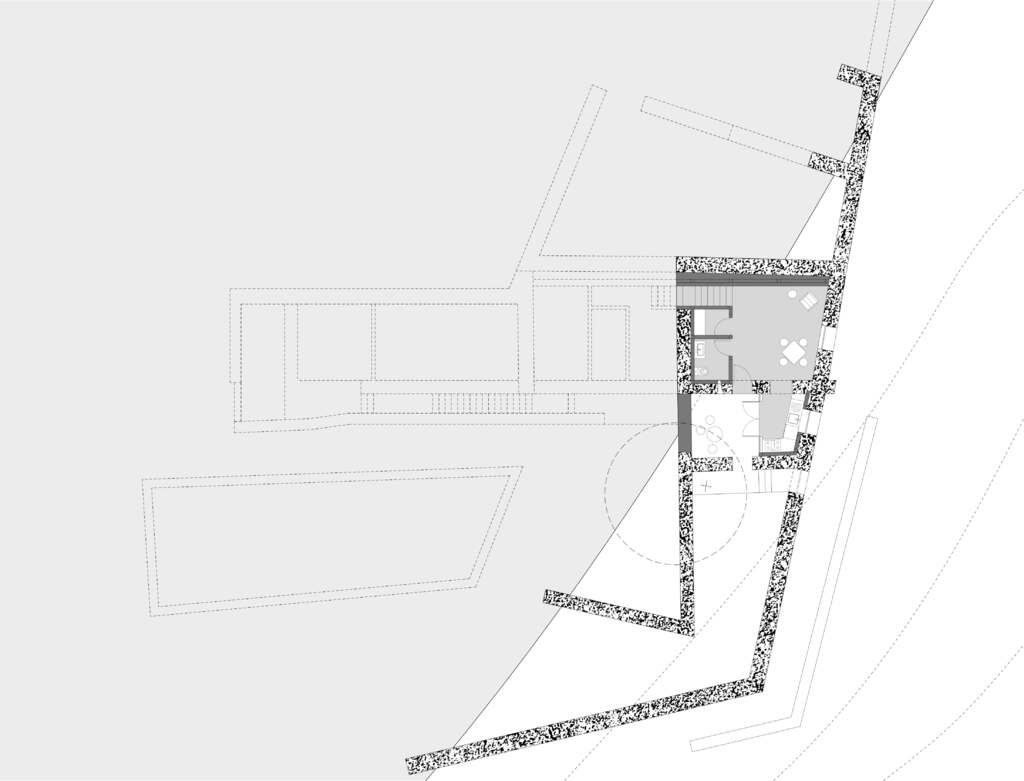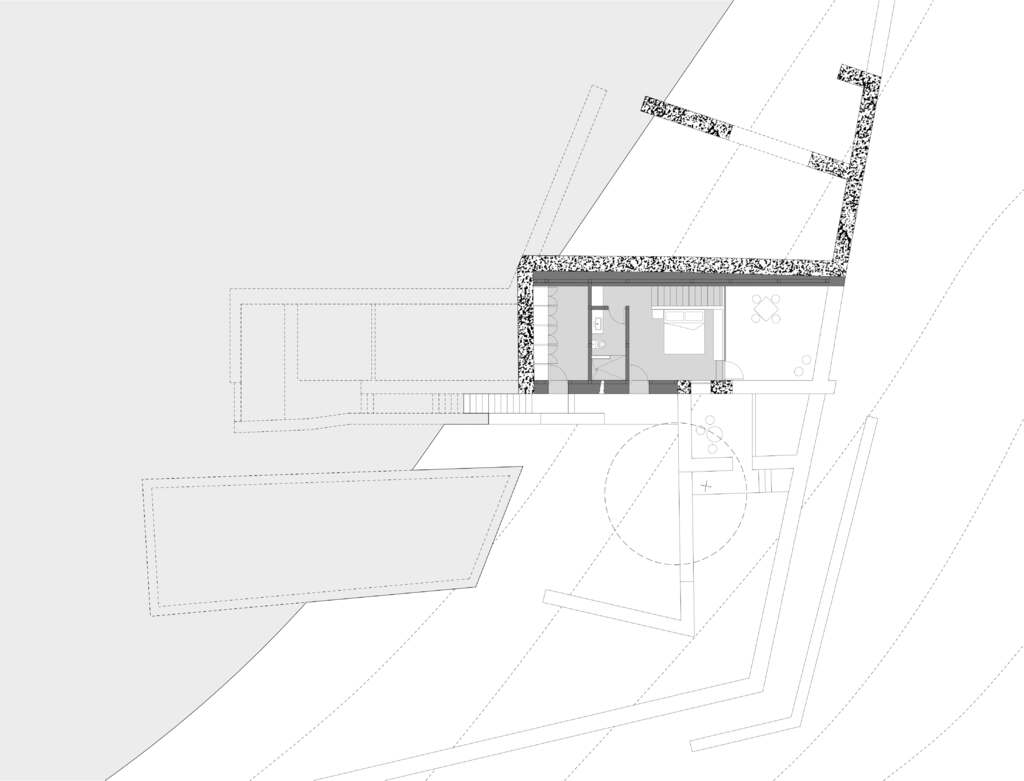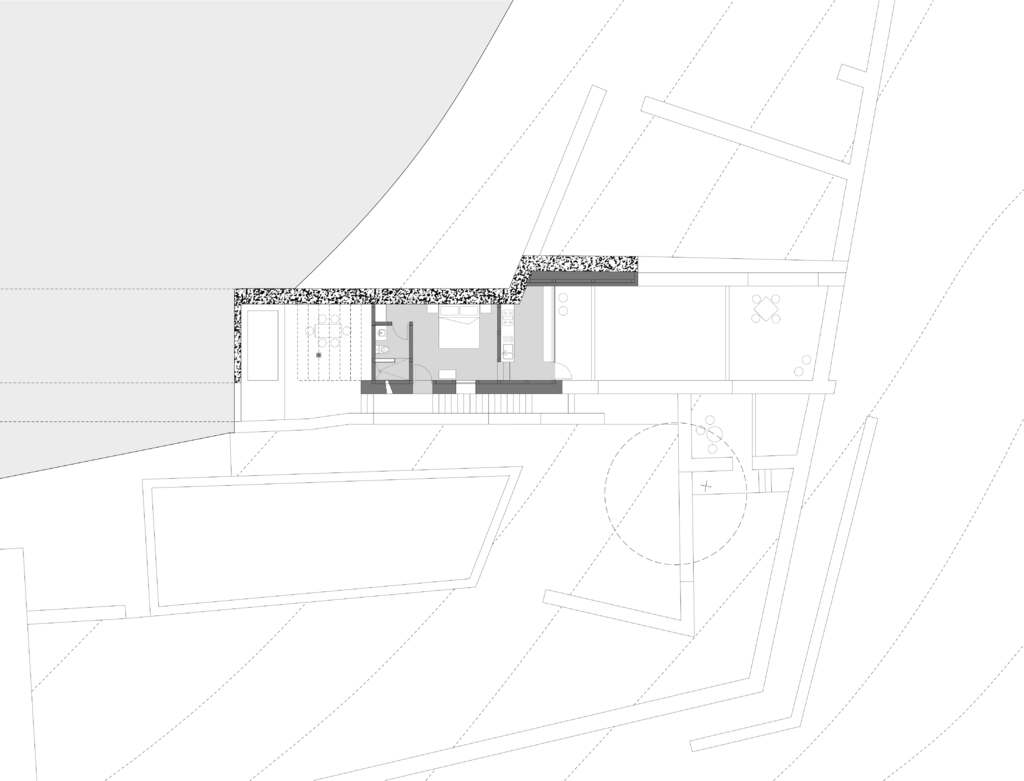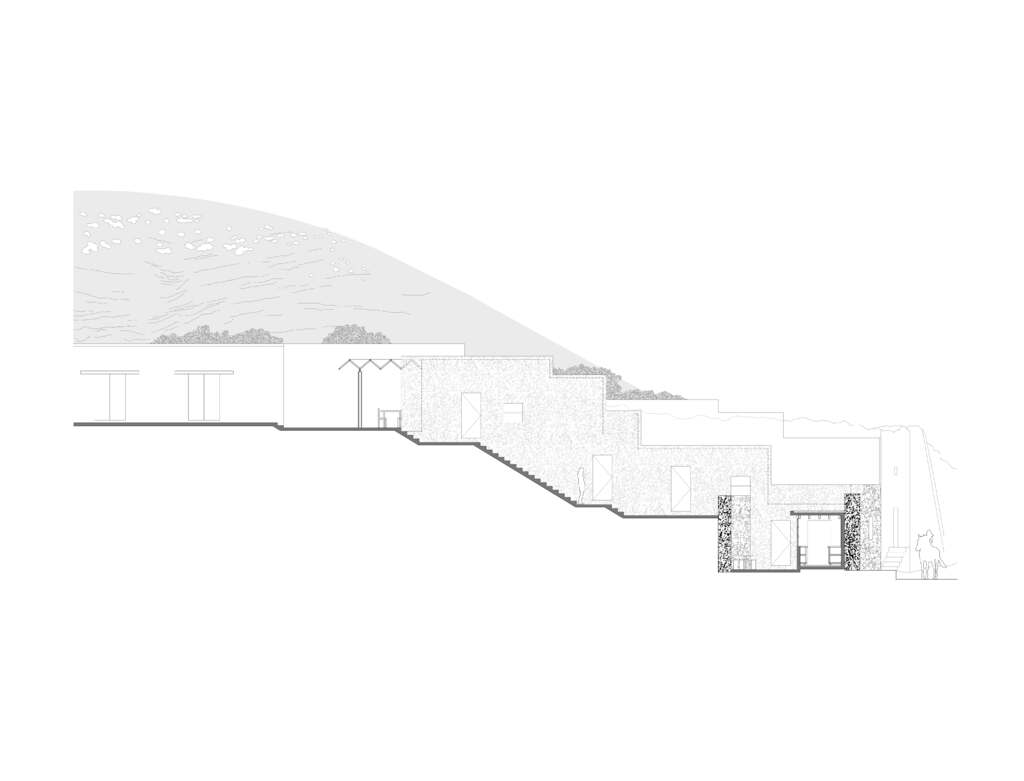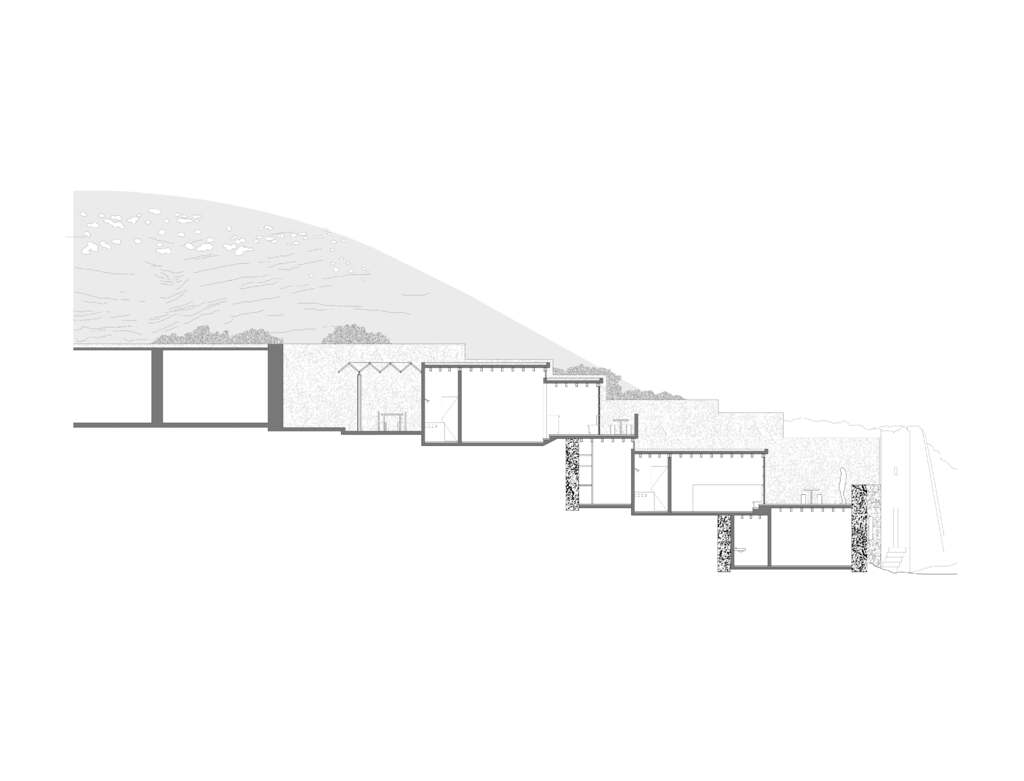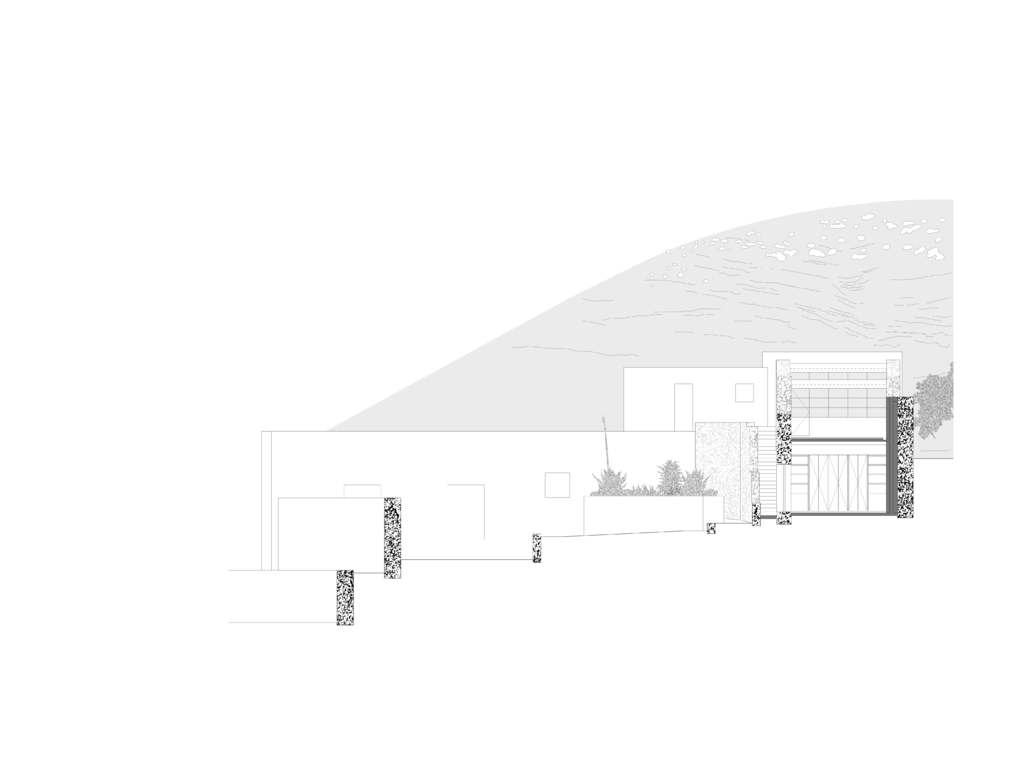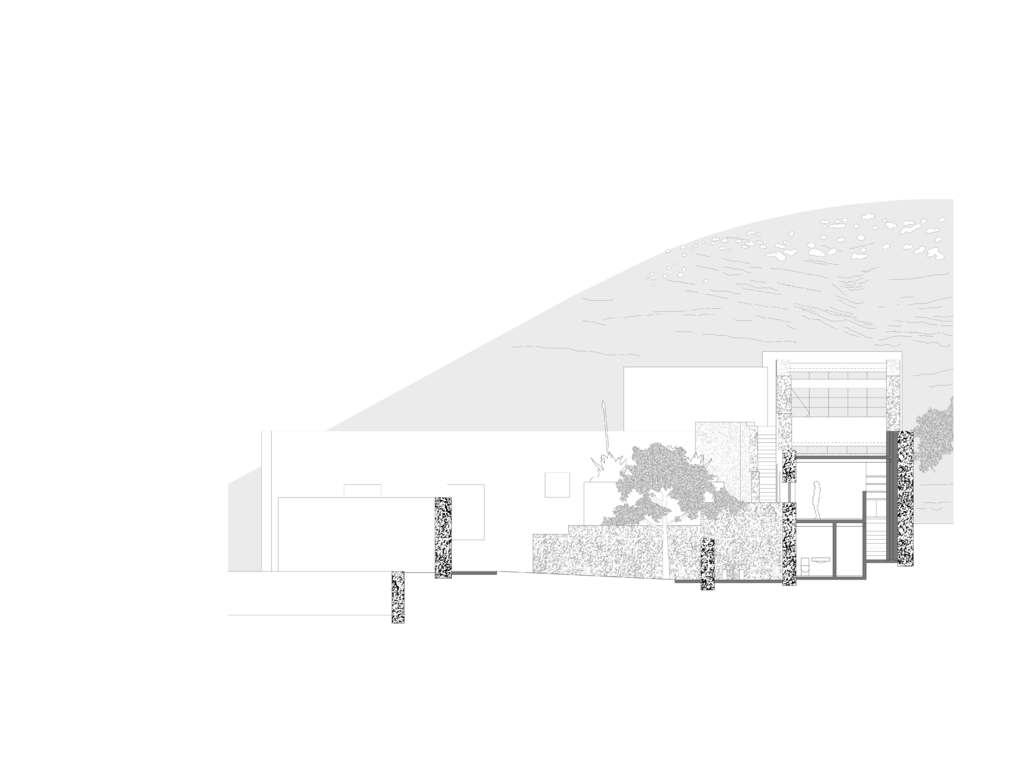 Located in Real de Catorce, a historic silver mining town established in the late 1700's, Casa Georgina complies with strict building regulations that aim to maintain the site's unique aesthetic character and architectural identity. In addition to height and sight-line restrictions, building mandates specify that all exterior walls be constructed with local stone, through a traditional building technique that is representative of the town. In tandem with the schematic development of the project, these building regulations initiated immediate design considerations at the scale of the detail. This included the repair, reinforcement, and extension of existing, solid stone walls on site, as well as the construction of new walls using a modified and more economical construction method involving stone, cast concrete, and CMU blocks.
Localizado en Real de Catorce, un antiguo pueblo minero fundado durante el siglo XVIII para llevar a cabo la sustracción de plata, el proyecto cumple con las estrictas regulaciones de construcción locales y fue revisado públicamente por una junta supervisora. Además de temas de altura y restricciones de líneas de visión, las regulaciones de construcción especifican que todos los muros exteriores deben ser construidos con piedra local por medio de un sistema constructivo tradicional representativo del pueblo. En paralelo al desarrollo esquemático del proyecto, dichas regulaciones de construcción iniciaron consideraciones de diseño inmediatas que lo impactaron hasta la escala del detalle. Esto incluyó la reparación, reforzamiento y expansión de muros sólidos de piedra existentes en el sitio, así como también la construcción de nuevos muros utilizando un método de construcción modificado y más económico, el cual utiliza piedra, cemento colado y bloques de cemento.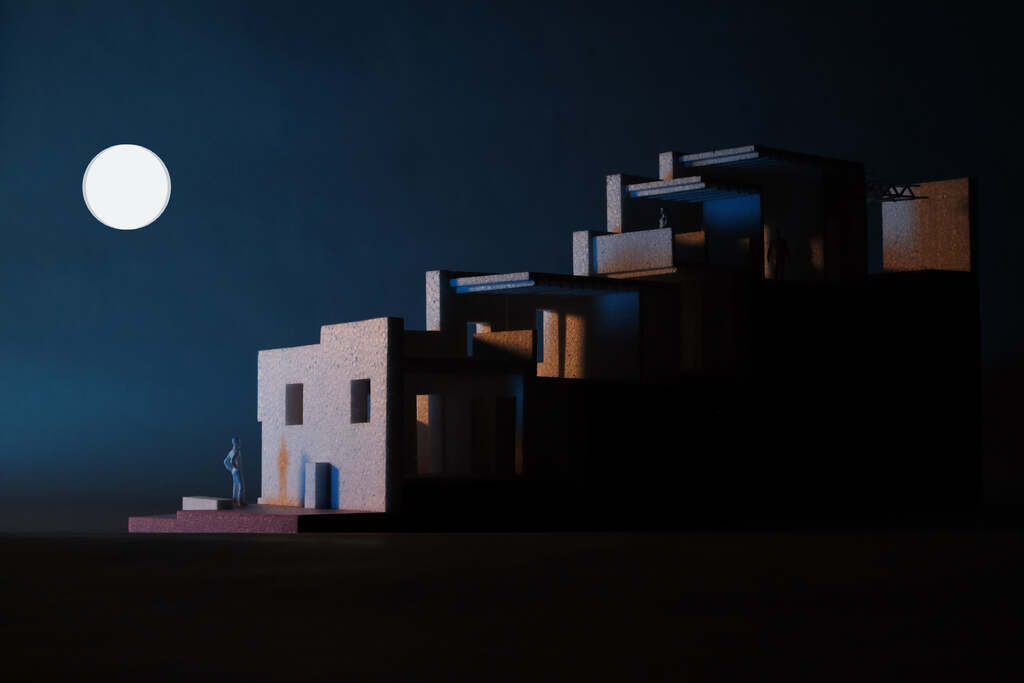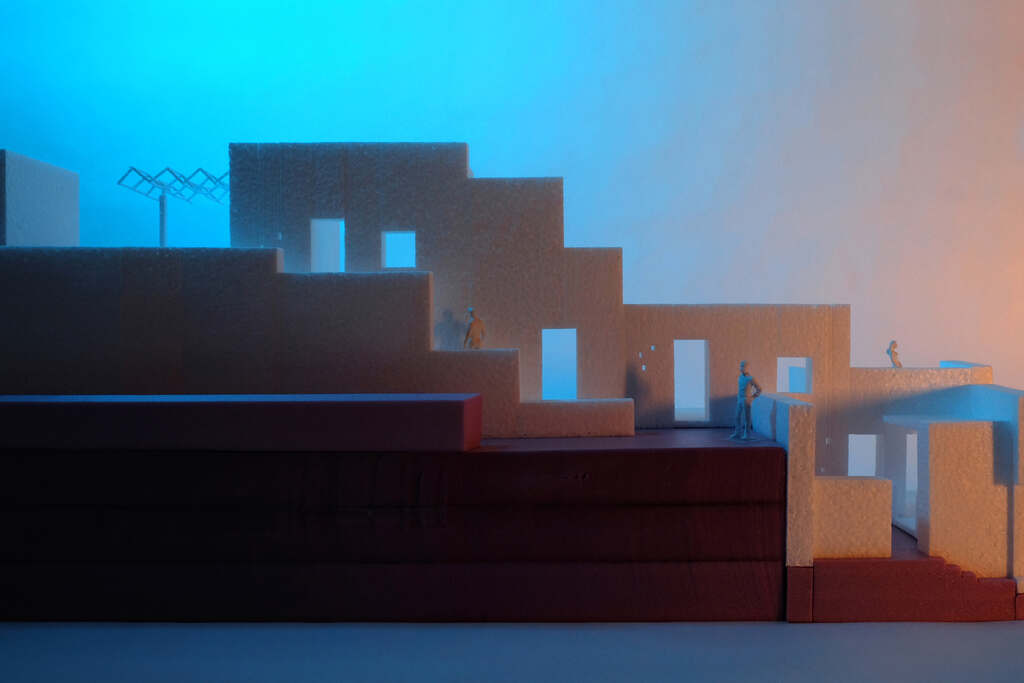 The resulting project is one of mediation: between human agents (client, architect, government officials, and local population), form and landscape, existing site elements and future project, traditional building techniques and contemporary construction methods.
El proyecto resultante es un producto de la mediación entre agentes humanos (el cliente, el arquitecto, los oficiales de gobierno, y la población local), estructura y contexto, condición existente y proyecto futuro, así como también de técnicas de construcción tradicionales e innovación.
Location
Real de Catorce
San Luis Potosí
Mexico
Client
Georgina Landa
Year
2017-2020
Category
Housing
Ubicación
Real de Catorce
San Luis Potosí
México
Cliente
Georgina Landa
Año
2017-2020
Categoría
Vivienda
Status
Completed
Team
Francisco Quiñones
Nathan Friedman
Construction
Rafael Ibarra
Photographs
Adriana Hamui
Estado
Terminado
Equipo
Francisco Quiñones
Nathan Friedman
Construcción
Rafael Ibarra
Fotografías
Adriana Hamui